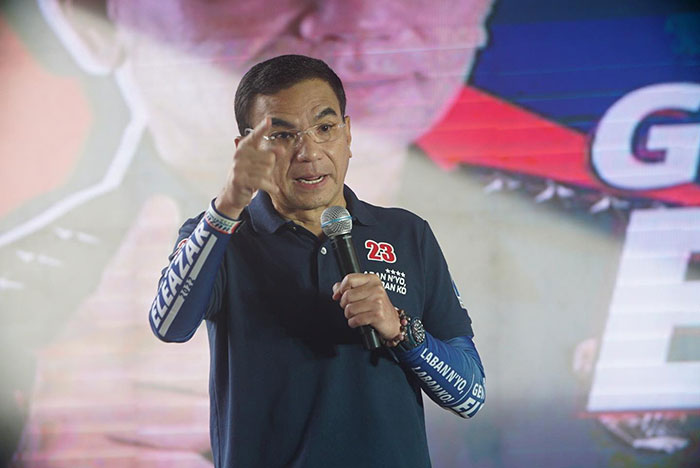 Check Point Research (CPR), the threat intelligence arm of Check Point Software Technologies Ltd. (CPSTL), a global provider of cybersecurity solutions, reported in 2021 that Asia Pacific (APAC) is the second most targeted region for cyberattacks with an average of 1,299 weekly attacks per organization, after Africa with an average of 1,615 weekly attacks per organization.
Europe and North America faced the biggest increases in cyberattacks between 2020 and 2021. Organizations in Africa experienced the highest volume of attacks so far in 2021, a 15-percent increase from 2020.
On second place is APAC (20 percent increase), followed by Latin America with an average of 1,117 attacks weekly (37 percent increase), Europe with 665 (65 percent increase) and North America with 497 (57 percent increase).
In Southeast Asia, Philippines suffered an average of 1,391 attacks or a 35 percent increase compared to 2020, the third highest in the region.
Retired PNP chief and Senatorial bet Guillermo Eleazar said the number could only be the tip of the iceberg as there could be more cyberattacks that were never reported to authorities.
Along this line, Eleazar said he will push for the strengthening of the PNP Anti-Cybercrime Group, which he once headed, to give the public better services when they encounter cyberattacks.
Manpower complement, training, and equipment upgrade are to beef up the country's capabilities against this new battlefront.
Eleazar said he pushed for the Cybercrime Unit to be headed by a two-star general and the upgrading of the personnel capabilities and skills in going after "online criminals."
"Palalakasin natin ang kakayahan ng Anti-Cybercrime group sa pamamagitan ng mas mabuting kagamitan at mga taong may kakayahan na ma tugunan ang problemang ito. Marami naman tayong kababayan na magagaling sa bagay na ito at maari natin silang hikayatin na sumama sa atin," he added.
Eleazar is also confident that President Duterte will sign into law the proposed SIM Card Registration Act which requires social media users to register their real names and phone numbers.
Eleazar said the bill would certainly help in deterring misinformation and disinformation in various online platforms, particularly Facebook.
"Noon pa man ay talagang isinusulong na ng PNP ang SIM card registration dahil sa paglala ng cybercrime at bilang panlaban sa terorismo lalo na ginagamit noon ang prepaid SIM sa ilang bombing activities," he added.
"But as issues of fake news and trolls became the hot topic and concerns in the past few years, nakita natin na magiging useful din ito upang mapigilan ang culture of hate na namamayani na ngayon sa social media, which, sad to say, has already affected the core values of Filipinos," he added.
The registration of real identities in social media is among the provisions included in the recently-ratified measure requiring the registration of mobile phones' subscriber identity module (SIM) cards.
According to Eleazar, the proposed law will make it easier for authorities to trace and identify those "trolls" or those spreading fake news in social media through this proposed law.
"This is the time to use the social media responsibly and to use the social media platforms for healthy exchange of ideas for nation-building, instead of using them as platforms to sow hate and division among Filipinos," he added.
Eleazar said one of the challenges that police investigators face in dealing with cybercrime is the use of prepaid SIM cards that are readily available and can be easily accessed by anybody.
Even before the social media became popular, he said spam text messages were already prevalent and prepaid SIM cards are being used by scammers and other criminal elements since they can be easily disposed and can be bought for a cheap price even on the streets.
"Kaya naman suportado natin ito because this will certainly compel everybody to observe decorum, decency and responsible use of social media," said Eleazar.
"Freedom of expression is not absolute. Kung ang ating mga taga-media nga ay may sinusunod na ethics at at may safety nets to ensure accountability, dapat din itong i-expand to include social media," he added.
As to the concerns that it could be abused and be used to violate one's privacy rights, Eleazar said this can be remedied in the crafting of the Implementing Rules and Regulations, aside from the safety nets that were included in the bill.