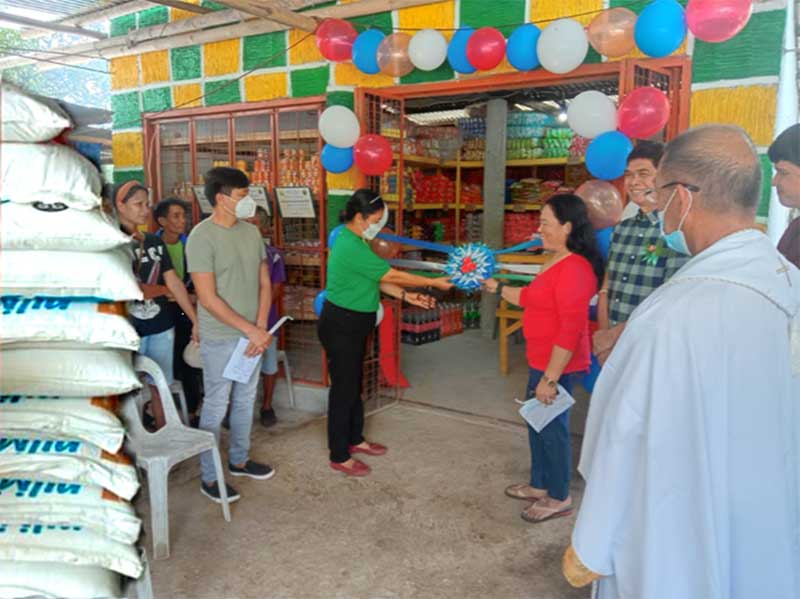 The unprecedented price increase of fertilizers and commodities coupled with the increase on transportation costs are too much for the farmers whose income solely depends on sugarcane and rice farming.
The marginalized farmers who are members of the Tapi Small Farmers Association (TASFA) at Brgy. Tapi, Kabankalan City, Negros Occidental are among those who endured the economic hardship and requested Department of Labor and Employment (DOLE) for assistance to augment their income.
Understanding their current economic conditions and knowing their needs, Regional Director Atty. Sixto T. Rodriguez Jr. directed DOLE RO No. 6 -Negros Occidental Field Office (NOFO) to give priority to the P1-million Agri-Supply and Commodities project.
Atty. Rodriguez is positive that the project could create an impact to the lives of the farmers. "We believe in their capability in facing the downturn of the recent economic trend. They are hard-working and resilient; and their determination to get out of poverty needs our support," he said.
The Regional Director also emphasized that the project is an alternative source of income that will counter the sudden increase in prices of farm implements and other goods.
It will also empower the beneficiaries to detach their dependence to lending institutions and money lenders.
The Agri-Supply and Commodities makes it easier for the farmers to acquire farm needs such as fertilizers, feeds and household commodities for its members and the barangay residents.  It also reduces their transportation expenses and saves them time.
TASFA President, Aida G. Cabarubias expressed her gratitude for the project, "Nagapasalamat guid ako sa DOLE nga ginbuligan kami nga maangkon namon ang ini nga proyekto. Ini nga proyekto makabulig guid sa mga mangunguma labi na guid sa subong nga tion sang kapigaduhon. (I am grateful to DOLE for facilitating the project. This is a real help to the farmers especially during this times of crisis)."
With DOLE support, TASFA is determined to promote the sustainability and success of the project.
Brgy. Tapi Officials, project stakeholders and representatives from the City of Kabankalan witnessed the turn-over of the project inputs and acommit to assist the farmers in the realization of their goals.