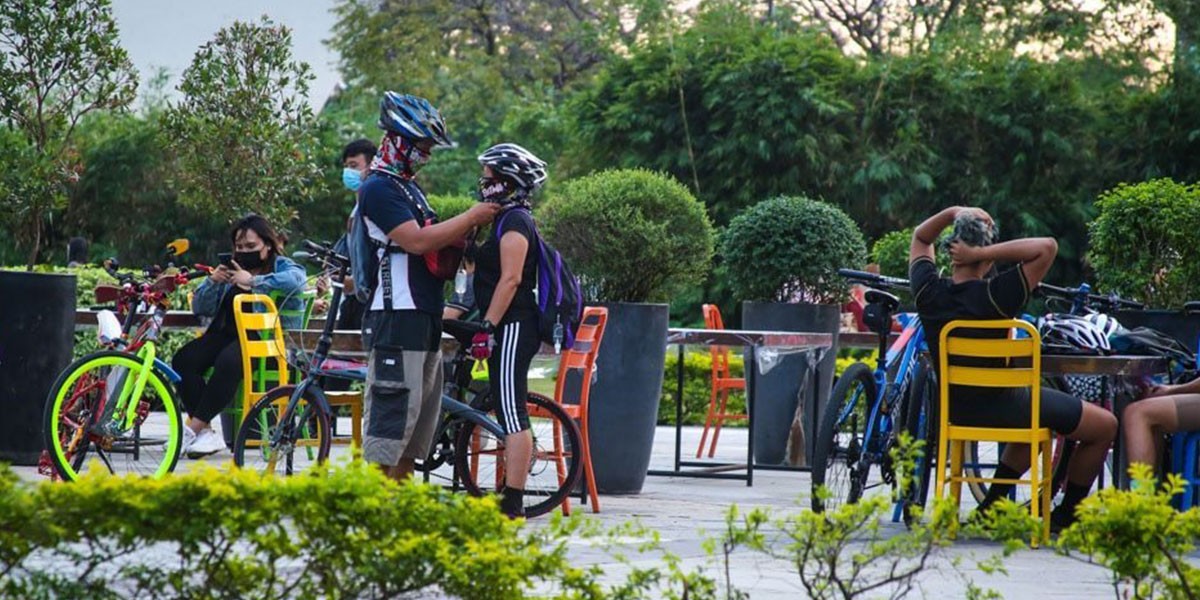 By Joseph B.A. Marzan
The chief of the Commission on Human Rights-Region 6 (CHR-6) on Thursday questioned the recent pronouncement by the PNP banning public display of affection (PDA) to prevent the spread of the coronavirus disease 2019 (COVID-19), saying it was not based on any law.
On Wednesday, PNP chief Debold Sinas said he ordered police units to reprimand persons displaying physical intimacy in public places as this violates physical distancing measures.
In Iloilo City, COVID-19 Task Force spokesperson Jeck Conlu on Thursday did not categorically say if they will follow the PNP rule but he told Bombo Radyo Iloilo that they continue to enforce the 1-meter physical distancing in public places as provided by the city's public health emergency ordinance.
CHR-6 Regional Director Atty. Jonnie Dabuco told Aksyon Radyo Iloilo on Thursday that while some laws can intrude into private rights, its wisdom "must be connected to ending the problem."
Dabuco said any policy implemented by law enforcement must be based on laws passed by the national government or ordinances enacted by local governments.
As to the 'no-PDA' policy, he said that it would also require explanation from authorities, adding that people will follow if they understood what it meant.
"Without any law, it's just an ordinary statement that does not have any basis. Although there are exceptions, for example, if it really needs to be done, or there needs to be a reaction or response in the spur of a moment. But for this, like this order or policy that public displays of affections are not allowed, what is the basis, except from an order from the higher up?" Dabuco said.
Dabuco called out the policy for not being able to define the term "public" and what actions are considered as "PDA." He also asked what actions would be taken if people refused to be reprimanded.
He cited romantic or married couples who may be more intimate in private, or even parents and their children, and gestures commonly considered as PDA which may not involve physical contact, such as "flying kisses", speech, and eye contact.
He also chided the policy, among other national government policies against COVID-19, for being either "strange" or "funny", and for confusing the public and other law enforcing authorities as well.
He added that the anti-PDA policy cannot be connected to the policy prohibiting crowding and public gatherings as there were no connections between the two policies and there is no basis in science to prove its effectivity in preventing the spread of COVID-19.
"Sometimes the policies at around this time are so strange, and others very funny. It seems that the purpose is to entertain the public, or perhaps they are just trying to muddle, maybe to forget other big issues," he said.
He explained that in policies with penalties, the text of the law or ordinance implementing the policy would explain its wisdom, and that it must clearly state the actions taken in case of their violation.
"Number one, how can you ensure compliance, and number two, if there is no compliance, what can you do? What cases will you file or what penalty will you impose upon violators or would-be violators? From that issue, of what violations you will impose on the people," Dabuco explained.
Despite these, authorities may still reprimand and inform people to practice social distancing when in public.
"Maybe for me, what I see is, that this may be a moral obligation, like a teacher reprimanding their child to stay silent, the reason is moral. They shouldn't be doing that, because under the universally recognized principle that it is wrong. For this, I would rather say that the police should just remind or inform the public of the purpose to prevent transmission and remind them to physically distance," he said.