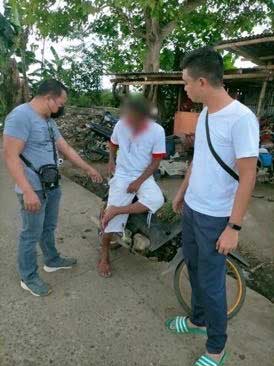 By Glazyl Y. Masculino
BACOLOD City – A man was tracked down by authorities through the Global Positioning System (GPS) of a cellular phone he allegedly stole from a nurse at Lorenzo Zayco District Hospital in Baranga Binicuil, Kabankalan City, Negros Occidental last Sunday.
Police arrested Randy Reyes, 53, of Barangay Batinguel, Dumaguete City, Negros Oriental.
Investigation disclosed that a 31-year-old nurse was surprised when he saw Reyes running inside the hospital while he was attending to a patient at the holding area.
When he checked his cellular phone worth P60,000 that was placed at the nurse's station, he discovered that it was already missing.
The nurse then tried to open his GPS using his friend's cellular phone and found out that his phone was in the area of Barangay Tampalon.
He immediately reported the incident to the police, who later went to the area and located the suspect.
The suspect was then arrested along the highway of Sitio Calasa, Barangay Camansi, while he was sitting on his black motorcycle.
Reyes voluntarily surrendered the stolen cellular phone to the police in front of the nurse. He was then brought to the police station.