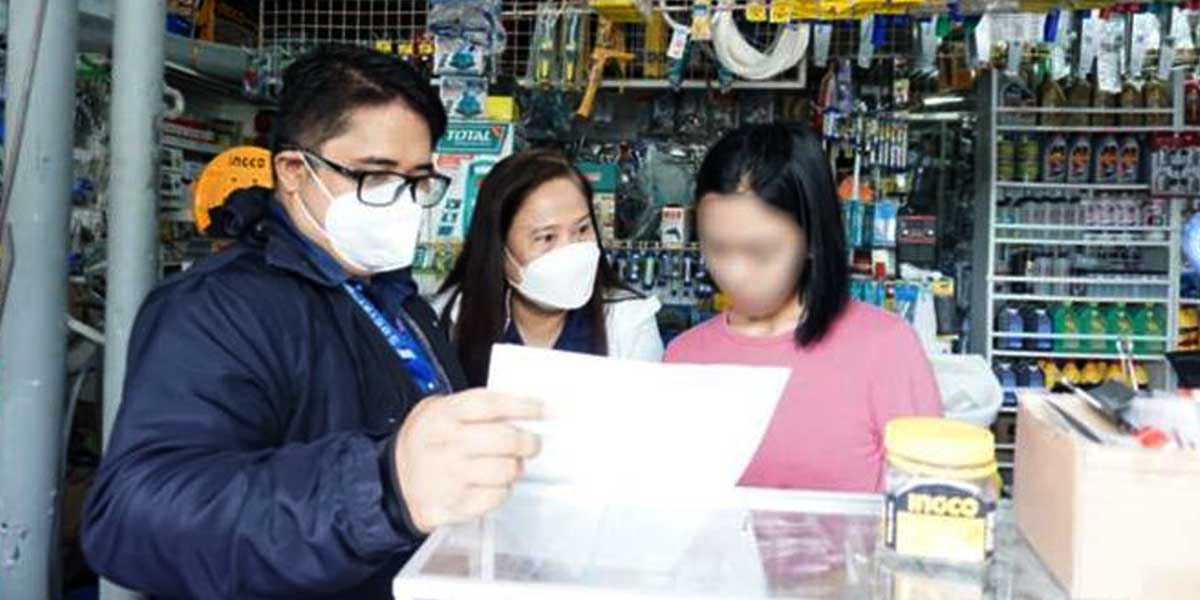 The Social Security System (SSS) visited non-compliant employers in Bacolod during the Run After Contribution Evaders (RACE) Campaign last August 4 and 5, 2022.
SSS Bacolod East and Bacolod Lacson branches served show cause orders to 12 establishments for non-remittance of past-due Social Security (SS) and Employees Compensation (EC) Contributions amounting to P9.4 million, inclusive of penalties.
Employers have the option to avail of the ongoing Enhanced Installment Payment Program under the Pandemic Relief and Restructuring Program 3 (PRRP 3) with longer payment terms ranging from 9 months to 60 months, depending on the delinquency amount. This program will run until November 21, 2022. For more information, visit the link https://bit.ly/3KAdXiX.
Photo shows (from left) Atty. Eduard Dorsey R. Caratao of SSS Operations Legal Department and Vice President Lilani B. Benedian of SSS Visayas West 1 Division explaining the legal obligation of employers under Republic Act 11199 or the Social Security Act of 2018 and availment of PRRP 3.
Qualified regular and household employers may coordinate with their assigned SSS Account Officers in SSS Bacolod and SSS Bacolod East branches located at 2nd and 3rd Lacson Sts. and East One Atrium Bldg. Burgos Extension Villamonte, respectively, to assist them in their applications.