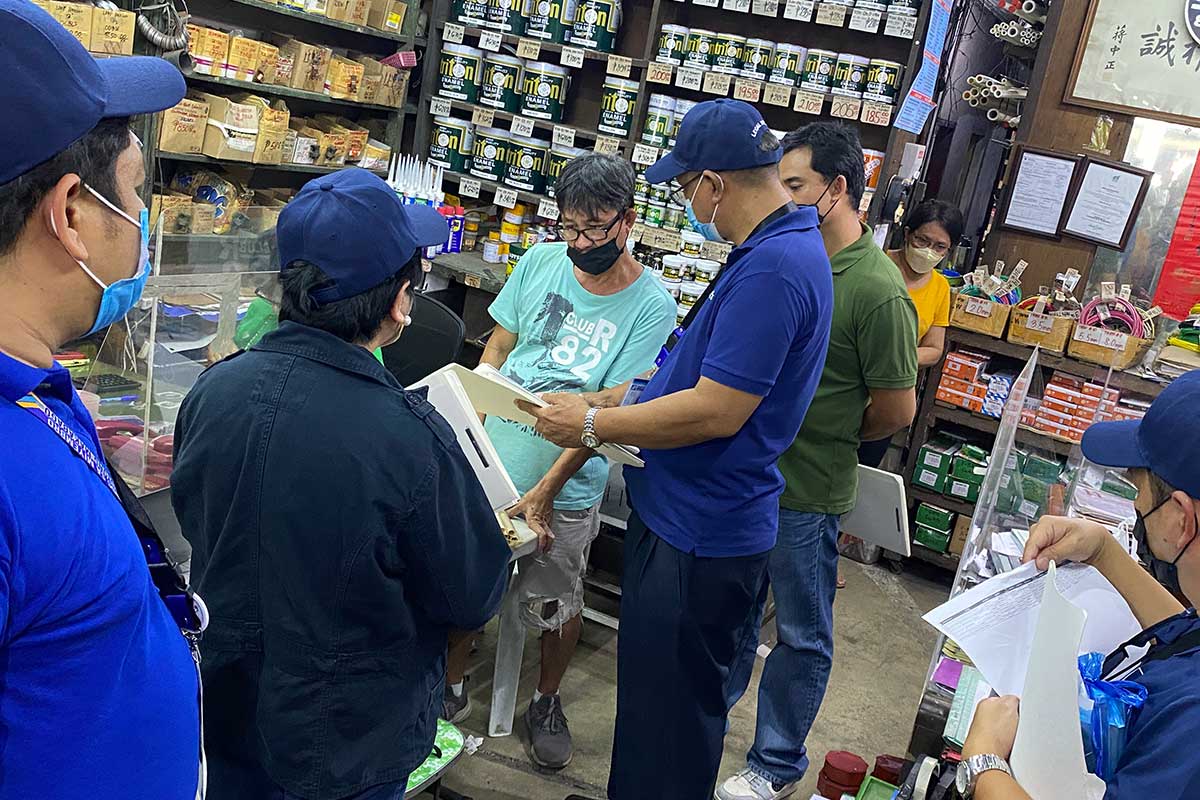 By Joseph B.A. Marzan
The Social Security System (SSS) Iloilo on Wednesday visited businesses in the city tagged as delinquent anew and encouraged them to avail of its Pandemic Relief and Restructuring Program (PRRP) 3.
A Run After Contribution Evaders (RACE) campaign team from the SSS Iloilo-Central office conducted surprise visits to six businesses that together had an outstanding debt of P945,000.67, with P758,616 in principal accountabilities and P186,384.67 in penalties.
Some of these businesses' delinquencies were way back before the coronavirus disease 2019 (COVID-19) pandemic erupted, particularly in 2004, 2010, and 2019.
They were served show cause orders asking them to respond as to why they should not continue to be tagged as delinquent and why they should not face legal action as to their existing missed contributions.
The PRRP 3 was also offered to them, allowing them until Nov 22, 2022 to pay a 5 percent installment as down payment secured via installment, with options to complete payment between 9 months to 6 months, depending on the amount of delinquency.
Failure to comply with, or deliberately missing, paying employees' contributions violates Section 22 of Republic Act No. 11199 (Social Security Act of 2018), and Section 28 of the same Act imposes penalties which include paying fines and criminal charges.
But lawyer Bernardo Dofitas Jr. from the Legal Operations division of SSS Visayas West Area 2 stated that the criminal case may be withdrawn if the employer arranges their payment with them.
Acting Area Vice President Angelo Blancover said payment of delinquencies, or availing of the PRRP 3, will ensure employees' access to available SSS benefits and loans.
He cited that in one of the businesses they visited, a pregnant employee disclosed to the team that she was not able to avail of her maternity benefit due to her employer's delinquency.
"Our ultimate goal for all the activities of the SSS is to provide protection to the working Filipino because we have sickness, maternity, unemployment, disability, death, funeral, and retirement benefits whenever the need arises. The only way for us to achieve this goal is to see to it that for those who are employed, the obligations are complied with," he said.
Blancover added that employers and employees are encouraged to check their contributions' statuses via the online My.SSS Portal, which is updated in real-time.
He also mentioned that they can pay contributions via banks or electronic channels, including online banking and digital payment platforms such as GCash, Paymaya, and ShopeePay.
The businesses visited on Wednesday were just some of 4,695 out of 7,055 active employers under the scope of the Iloilo-Central branch (City Proper, Jaro, La Paz, and Lapuz districts, as well as northern Iloilo province and central Panay Island) that are considered delinquent.
Some of these employers have been sent demand letters, and some have been forwarded to the government prosecutors for proper legal action. They also include those who have missed out even just 1 or 2 months of employee contributions but have already incurred penalties.
This is also just the latest in the RACE teams' campaign visits to avail of PRRP packages from the SSS.
In April, a RACE team from the Iloilo-Molo branch, which covers Mandurriao and Molo districts, as well as the Aleosan and southern parts of Iloilo province, visited 10 employers that accumulated up to P2 million in delinquencies.
These businesses were encouraged to avail of the PRRP 2, which would condone penalties incurred from March 2020 to May 2022.