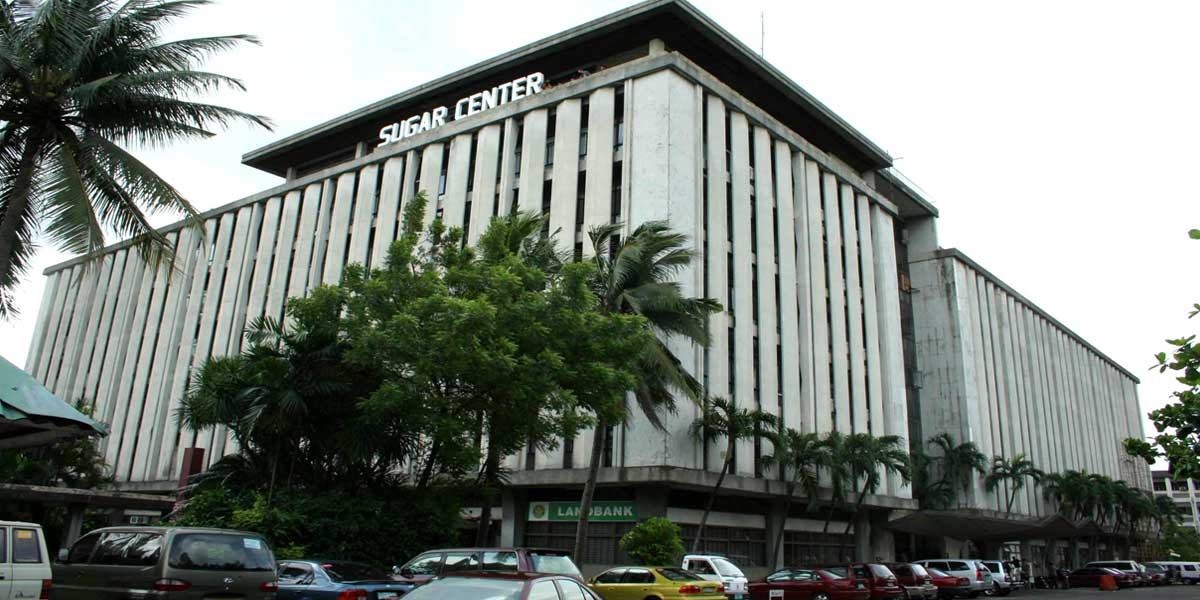 By Dolly Yasa
BACOLOD City – Acting Sugar Regulatory Administration (SRA) Administrator David John Thaddeus Alba said Thursday that President Ferdinand Marcos Jr. ordered them to produce sugar, with importation being the last priority.
Alba revealed what he called a "tall order" during the 68th National Convention held at the SMX convention center here attended by 850 sugar industry leaders all over the country.
"It is not easy, especially for your new SRA board because we are taking on the helm of the sugar industry at a time when we are at a crucial crossroads," Alba said.
"I am confident that we can deliver because we have no less than the president himself who has assured us that he has our backs. We have been given a tall order and that is to produce, produce and produce. We have a hard-working president who understands the value of agriculture which is why he took on the task of overseeing the entire department and has manifested that he would want to take an active role in so far as our sugar industry is concerned."
He also said that the palace has been acting on the woes of the sugar industry citing that on Wednesday, six Bureau of Customs personnel were relieved from their posts over alleged sugar smuggling in Subic.
Another warehouse was also raided in Cagayan where over 440,000 sacks of sugar were recovered over allegations of sugar hoarding.
Alba also said that Senate President Juan Miguel Zubiri echoed the President's call to prioritize productivity with the end goal of self-sustainability and food security.
But he noted that "we cannot also do away with the talk of importation as the industry cannot meet the market demand, as yet."
Upon recommendations made during the sugar stakeholders meeting with the President, "the SRA will work on the importation order of 150,000 metric tons of purely refined sugar as a balancing act to stabilize market prices and this is what is enshrined in Sugar Order No. 2."
Alba stressed that this will go through further deliberation so that "we can draw up the mechanics equitable to all players, before submitting the same to Malacañang for its approval."
He said that the target is to have the SO2 released by mid-September so that its arrival will not interfere with the resumption of operations by the sugar refineries that normally start in mid-November.
Alba reiterated that President Marcos emphasized that importation should be our last priority.
"As much as possible, ayaw niya mag import. And we can address this if we ingrain in our minds productivity and efficiency," he added.
Alba also cited that the country's need is pegged at 2.5 million metric tons which was achieved in crop year 2016-2017 when the target was overshot.
"We have been falling short in the past few years because of various factors, some of which are beyond our control such as climate change, high inputs prices and of course the pandemic that drove up our production costs," he lamented.
The SRA Board believes that 2.5 million metric tons is achievable "if we focus on farm productivity and ensure the efficiency of our mills for higher recovery."
Alba said there are also doable remedies such as implementing a good drainage plan on farms and maximizing resources to invest in research and development, technology, and mechanization.
He said that they will also be working on ensuring to get the full funding allotted for the implementation of the Sugar Industry Development Act (SIDA) so it can efficiently be utilized to meet the industry's needs.
This year, the SIDA funding was further cut down to a fourth from its original P2-billion allocation to only P500 million.
"We have been accused of under-utilizing the SIDA fund. But with proper programming and with the support of President Marcos and our allies in both Houses of Congress, we will ask for help to circumvent the red tape and go full blast in utilizing the SIDA Fund by next year to make us globally competitive. Our resiliency as an industry will help us achieve that and I am confident that we will overcome these obstacles sooner than envisioned," Alba said.