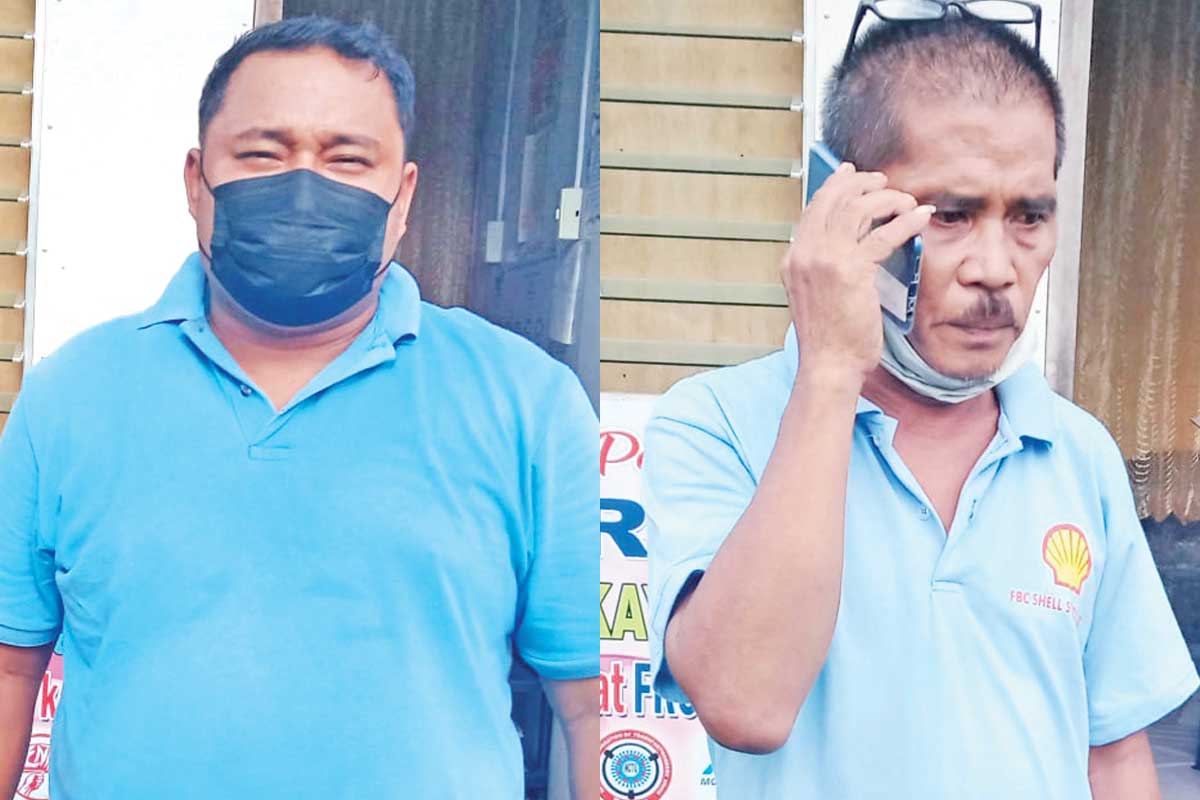 By Joseph B.A. Marzan
Jeepney driver Manuel Salasayo has been traversing the Diversion Road from Pavia to Iloilo City for the past 11 years, even amid the coronavirus disease 2019 (COVID-19) pandemic.
Salasayo joined the second batch of the Service Contracting Program (SCP) of the Department of Transportation (DOTr) and its attached agency, the Land Transportation Franchising and Regulatory Board (LTFRB), in the hope of earning more during the pandemic.
The SCP was part of Republic Act No. 11494 (Bayanihan to Recover as One Act or 'Bayanihan II'), the second emergency government package in response to the economic effects of the COVID-19 pandemic.
Bayanihan II's benefits, including the SCP, were extended to June 30, 2021 via Rep. Act No. 11519, signed on Dec. 29, 2020.
Initially targeted for healthcare workers and other essential workers, the SCP, which was a free ride program, was expanded to cover even regular commuters.
According to the program's website (https://www.servicecontracting.ph), an initial P4,000 subsidy was released to buy an Android-powered phone which drivers will use during the program's run.
The initial subsidy would be received once the drivers starts plying their route under the SCP and will be credited to affiliated e-wallet providers (GCash, Paymaya) or through their Land Bank of the Philippines bank account.
Weekly subsidies, on the other hand, would be coursed through the participating transport cooperatives or companies.
The Alliance of Pavia Iloilo Jeepney Operator and Drivers Association (APIJODA), where Salasayo is a member, was one of the pilot groups in the country participating under the said SCP.
Other member associations of the Province of Iloilo Transport Service Cooperative (PITRANSCO) joined the SCP later.
APIJODA President and PITRANSCO Vice Chairperson Monica Acha said in a phone interview that the initial contract the association signed stated that the drivers' subsidies would be measured by the kilometers they run at a rate of P11 per passenger.
Acha said that they also signed a second contract with the LTFRB earlier this year to cover non-essential passengers, increasing the subsidy's base to P27 per passenger.
Due to the non-extension of Bayanihan II, the SCP was also scuttled. Salasayo joined the program for only one day (June 29).
But until now, he neither got his initial subsidy nor the subsidy for his service, which he expected to be around P24,000.
He expressed worry over his debts estimated at P10,000, including the P5,000 he borrowed just to buy the phone.
"I haven't gotten my payout. I've been waiting for it because I had to borrow money to buy my phone. We were only to be given P4,000, so it's very lacking. The cellphone [assistance] of P4,000 hasn't arrived as well. I just hope they can rush it because as of this time, I'm still paying for it," Salasayo told Daily Guardian.
To pay his debt and to continue sustaining his family, Salasayo says that he extended his driving time between 7 a.m. and 7 p.m., and he is often reprimanded by his operator as he was only set to drive up to 5 p.m.
He also used his earnings for fuel and maintenance of the jeepney unit he drives.
"I can only give less to my family because most really of my daily earnings goes to my phone. I can only have so little. I'm still paying for that until now. Sometimes, I just drive late at night so I can earn more. I've been reprimanded sometimes by my boss that I return to the garage later in the evening," he said.
NONE TO SPARE
Salasayo's fellow APIJODA member Erwin Justado, a jeepney driver of 26 years, joined the SCP's full 7-month run on the same route.
But unlike Salasayo, Justado was able to enjoy the subsidies from SCP, receiving up to P82,000 on the last payout, which was on the first week of April 2021.
He hasn't been paid for his services from April to June totaling P80,000.
Like his fellow driver, Justado says he had been sunk in debt due to the pandemic. His first payouts were completely wiped out due to his outstanding debts then, including the hospital treatment he received due to an accident.
"There was a great effect, and that's what we want to voice out about, because if we do get paid, we would be able to pay for our debts. My first payout was completely wiped out by my past debts, and now we're waiting to pay our current set of balances," said Justado.
He said that he also spends most of his money from his subsidy and regular earning on fuel and maintenance expenses.
"There would be times that I would be fighting slightly with my wife because of the delayed payouts, but that's normal. We have no problems with survival, but our concern is that we could just have some part to spare because we've spent a lot on the unit and fuel. What we just want is for the payout to come up now so that we can truly survive," he said.
LONG WAIT
Acha said that Salasayo and Justado were just some of the drivers who had not been paid their subsidies and cash assistances promised under the SCP.
The APIJODA initially contracted 15 drivers under the program, and all have completed payments.
22 drivers were added during the second batch after the SCP's expansion to regular passengers, in which 9 have not received initial subsidies amounting to P40,000 and cash assistance amounting to P20,000.
The first payouts under the program's initial run, Acha said, were not given until March.
"In the first 3 to 4 months of waiting since we were the ones who piloted service contracting, the drivers were really squeezed out. They gave free rides and they just spare a portion to cover the rent with the operator. They also cover the fuel, so whatever is left there would be what they could give to their family. That time, service contracting was not for the general public, but only for the frontliners and health workers. For regular commuters, they had to pay the regular fare, so that is where the drivers earn from. With only a few paying regularly, it would mean that daily earnings would also be low, so our drivers become squeezed up. Others have been sunk deep in debt," Acha explained.
She pointed out that the program was able to help her drivers in paying their pandemic-related debt and even had some amounts to spare to improve their own lives.
"That is the effect on the drivers, they had to borrow money to sustain. When the payrolls came, that is where we saw that service contracting helped [the drivers] greatly, because they were able to pay their debts through these payrolls. There were those who were able to build on their funds, while there were those who had none to spare. But service contracting did help greatly," she said.
Acha said that the last update they received from the LTFRB-Region 6 (LTFRB-6) was that their documents had been encoded and endorsed to the central office for the processing of payout.
They were also told that their concerns should be directed to the LTFRB central office, as the latter was the one processing their eventual payouts.
Daily Guardian has reached out to LTFRB-6 Director Richard Osmeña for more information, but he has not responded to queries as of this writing.