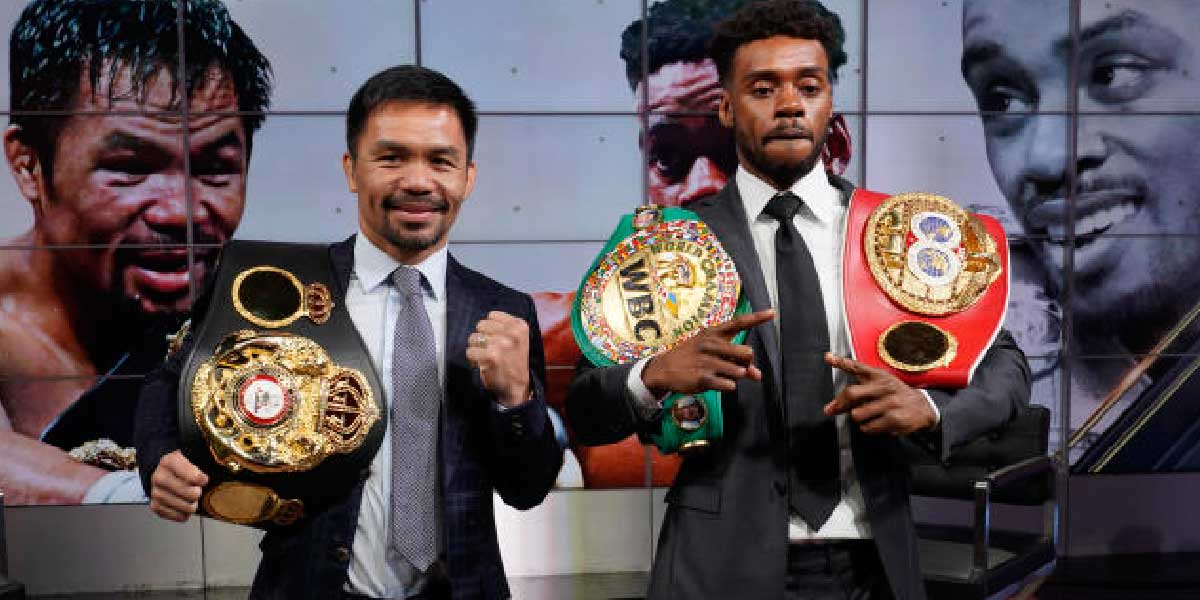 By Leobert Julian A. de la Peña
The mega-fight between Errol Spence Jr. and Manny Pacquiao will no longer happen.
After a prefight medical examination by the doctors, it was discovered that Spence Jr. has a current retinal tear in his left eye and was forced to withdraw from the fight.
"I was excited about the fight and the event. Unfortunately, the doctors found a tear in my left eye and said I needed to get surgery on it ASAP and that there was no way I could fight with my eye in that condition," posted Spence Jr in his official Instagram account.
The medical examination was conducted and sanctioned by the Nevada State Athletic Commission in Las Vegas.
Spence Jr. headed home to Dallas and is preparing for his eye surgery to repair the torn retina in his left eye.
The timetable for Spence Jr.'s full recovery and his schedule for a return to the ring is still uncertain. Pacquiao, showing support to his opponent, asked everyone to pray for the American's health.
"I ask everyone to join me in praying for a full and complete recovery for Errol Spence Jr. Thank God his physical examination discovered his eye condition before he suffered any further damage," said Pacquiao.
With only several days left before the August 21 fight, Yordenis Ugas from Cuba and the current WBA welterweight champion agreed to step up and replace Spence Jr.
Ugas, one of the mainstays in the welterweight division, holds an impressive record of 26 wins, four losses, and 12 knockouts.
Pacquiao, on the other hand, is still chasing greatness in the sport he once dominated and will look to defy father time at the age of 42.