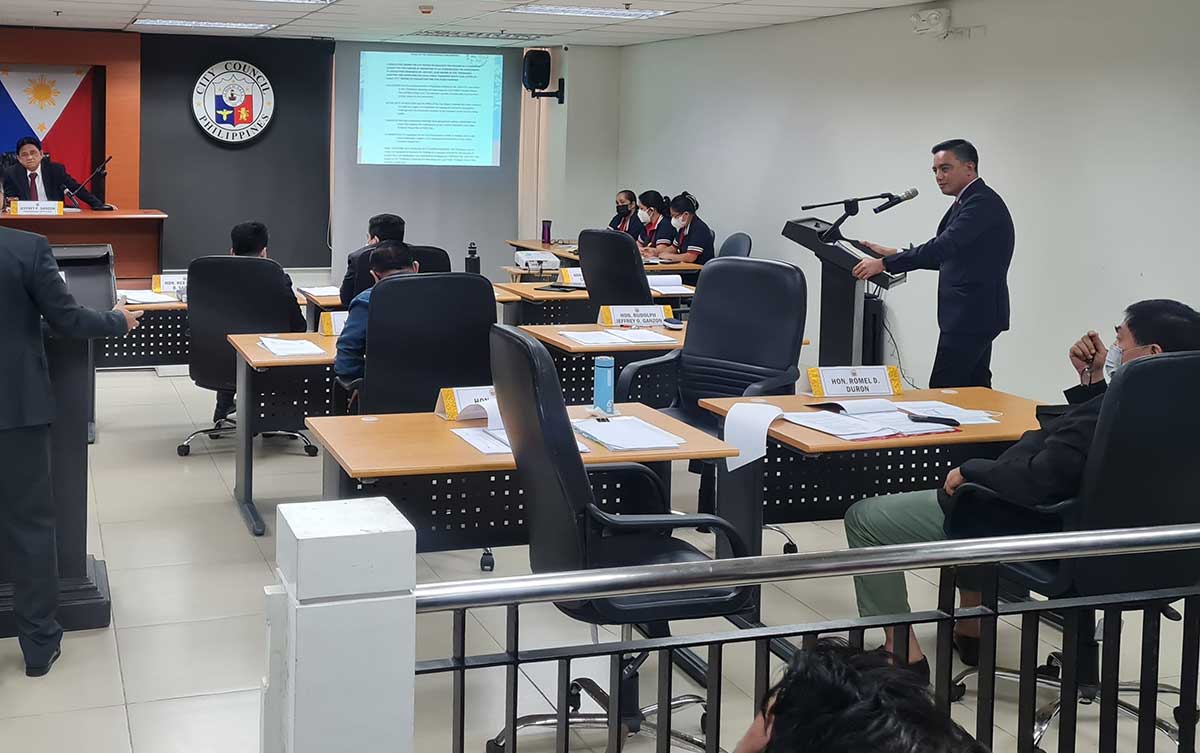 The Sangguniang Panlungsod (SP) pushed for a transport summit to present to the public the final amendments and recommendations on the controversial local public route transport plan (LPTRP).
During its regular session on Wednesday, Councilor Sedfrey Cabaluna, chairperson of the Committee on Transportation, proposed a resolution urging the city mayor to conduct a transport summit for the purpose of presenting to all stakeholders the amendments to LPTRP.
The resolution was unanimously approved.
According to Cabaluna, the transport summit will serve as a culmination of the different consultations that were initiated by the city government to present to the public the existing LPTRP and ensure that all suggestions were incorporated in the LPTRP.
He added that the transport summit will be the final step before the amended and final LPTRP will be submitted to the Department of Transportation (DOTR).
"Hopefully, culmination ini sang mga consultations ma-present sa mga pumuluyo kon ano ang resulta sang ila recommendations, suggestions, kag kon bala naincorporate before its finalization kag ihatag sa DOTR," Cabaluna said Tuesday.
Councilor Rommel Duron, who previously chaired the transportation committee, countered this and clarified that they conducted a series of committee hearings before the implementation of the LPTRP.
He added that it took the city government two years to prepare the LPTRP.
"There were series of committee hearings. We invited the executive, the Public Safety and Transportation Management Office (PSTMO), City Planning and Development Office, Land Transportation Office, and even the Land Transport and Franchising Regularity Board (LTFRB). We even announced to the media. But at that time, wala may gasapak," he said.
Meanwhile, Cabaluna said that there is a need to inform the public of the amendments to the LPTRP through the summit.
He stressed that regular consultations must be conducted to solicit suggestions from the public.
"It is very vital na mabal-an sang pumuluyo na ginpamatian sila through the transport summit. Every consultation may gadugang nga suggestion nga gina-note sang technical working group," he said.
The LPTRP took effect in Iloilo City on June 12, 2022, receiving mixed reactions from the public.
Based on the transport route plan, 17 rationalized routes and seven new routes were implemented in Iloilo City. The LPTRP also prohibited provincial jeepneys from plying the city routes.
Hence, provincial jeepneys coming from all five districts of Iloilo province can only ferry their passengers up to their assigned terminals.
Due to the clamor from the riding public, the LPTRP was suspended on July 8, and old routes were revived allowing jeepneys from first towns to enter the city. The suspension will last for 45 days.
During the period of suspension, the city government has again initiated a new round of consultations with private and public sectors. (DG)