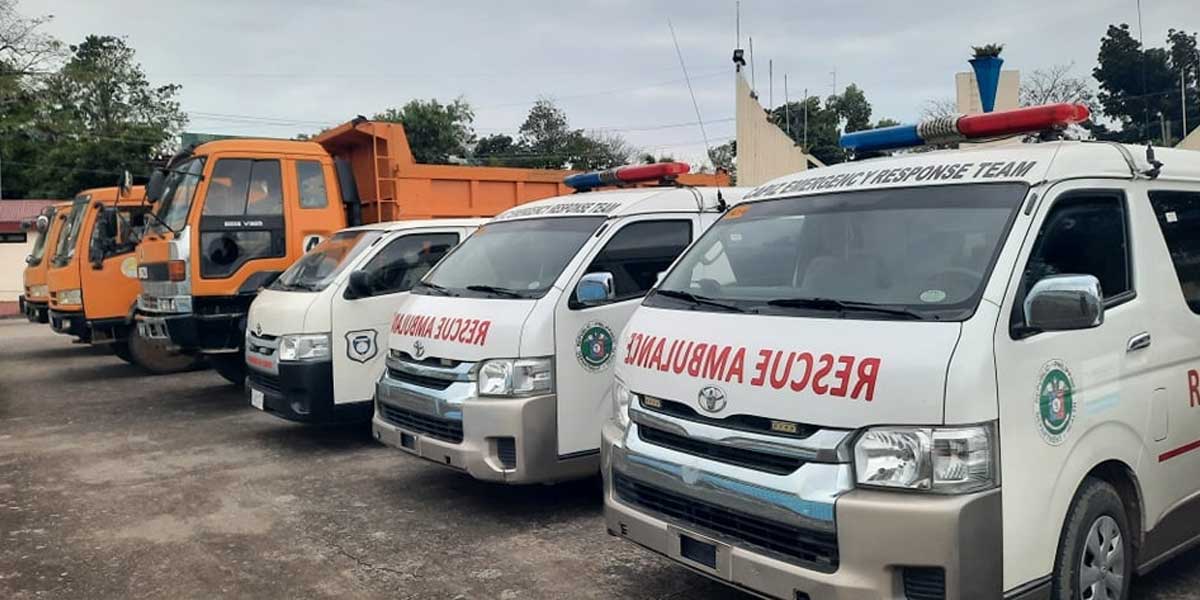 By Felipe V. Celino
ROXAS CITY, Capiz –The Sangguniang Panlalawigan (SP) of Capiz on Tuesday approved a resolution recalling all 56 rescue vehicles distributed by the outgoing administration.
Based on Resolution No. 749 series of 2022 authored by Board Member Jonathan Besa and unanimously approved by the provincial board members, the Provincial General Services Office (PGSO) and the Provincial Disaster Risk Reduction and Management Office (PDRRMO) were ordered to recall the rescue vehicles for physical inventory.
The move was based on the recommendation of the Committees on Peace and Order and Public Safety and Appropriations.
The resolution also directed outgoing Governor Esteban Evan Contreras to shoulder the expenses for the erasure of the name "Kabalaka" printed on the vehicles.
Contreras, earlier, said he will entrust to the next administration the fate of 56 rescue vehicles which he distributed to the different villages in the province and some non-governmental organization (NGO).
Contreras made the pronouncement after the SP sought to recall the rescue vehicles due to the purported lack of proper procedure in the distribution of the vehicles to the beneficiaries.
He denied that the distribution failed to follow proper procedures claiming the SP's move is part of "politicking" by his political rivals.
Contreras lost to Capiz Second District Rep. Fredenil Castro by a huge margin of votes in the May 9 elections.
Besa said the intention of the SP is to ensure the condition and maintenance of the vehicles including the responsibilities of the beneficiaries.
Besa said the word "Kabalaka", which was painted on the sides of the vehicles, was the name of a local political party when the outgoing administration wanted to register with the Commission on Elections (Comelec).
He said the act is a violation with the joint memorandum circular of the Commission on Audit (COA), Department of Interior and Local Government (DILG), and Department of Budget and Management (DBM).
He pointed out that based on the audit observation memorandum of COA, the provincial board must first authorize the distribution of rescue vehicles.
Besa said Contreras ignored this memorandum and it was only recently that the outgoing governor requested for an authority even if the vehicles were already released to the recipients years ago.
"The beneficiaries should not have to worry because we only want to strengthen and implement the proper process which was bypassed by camp of Governor Contreras," Besa said.
The Mahindra rescue vehicles were distributed to different barangays in the province of Capiz through the Provincial Disaster Risk Reduction and Management Office (PDRRMO).