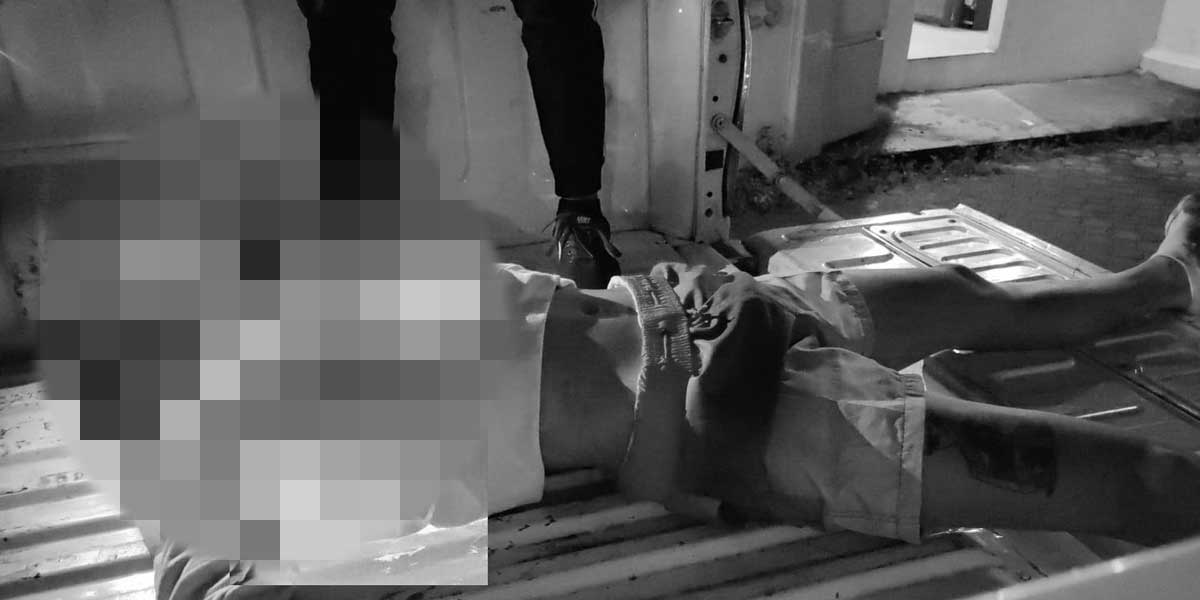 By Jennifer P. Rendon
Old grudges between two former friends ended with the death of one of them.
The shooting incident happened around 4 a.m. of Aug 21, 2022 at Area 1, Smallville Complex in Barangay San Rafael, Mandurriao, Iloilo City.
The victim, 21-year-old Axel Sean del Castillo of Summer View Subdivision, Guzman Street, Mandurriao, was hit on the back after he was allegedly shot by John Robel Vargas.
Responding policemen took del Castillo to the nearby Medicus Medical Center but he was pronounced dead on arrival.
Prior to the shooting episode, del Castillo was with four other persons at the Lanai Grill and Sports Bar at Smallville Complex.
At the other table was Vargas, who was also with four other friends.
Major Rey Sumagaysay, Iloilo City Police Station 5 chief, said del Castillo and Vargas used to be friends but had a falling out.
The two former friends later figured in a commotion inside the bar.
But bar bouncers and the female manager meddled and eventually pacified the duo.
Sumagaysay said the manager even pleaded for the victim to stay at the bar after the suspect and his companion left. She cautioned del Castillo that there were police stationed outside of the bar.
But del Castillo did not heed her plea as he went out and again challenged Vargas to a fight.
Vargas later went to his parked vehicle and took an unknown caliber of firearm.
The two groups went to a dimly-lit portion of Smallville Complex, away from the prying eyes of the police.
Shortly later, two of their companions ran to the cops who held them in custody. Seconds later, police heard gunfire.
They ran to the area where the gunshot rang and saw del Castillo on the ground.
The officers radioed another group of cops stationed at another block to bring the patrol vehicle to the crime scene.
As police took the victim to the hospital, Vargas was seen leaving the area on board his Mitsubishi Montero Sports SUV. His other companion left on a motorcycle.
Sumagaysay said del Castillo and Vargas' common friend went with them to conduct a hot pursuit operation.
"We went to the suspect's house at Deca Homes 3 in Pavia, Iloilo," he said.
When police arrived, they were allowed in by a visibly nervous house help.
The household claimed that the 30-year-old Vargas had already left after taking with him his family.
Policemen then proceeded to the suspect's older brother. But he claimed that he had not seen the suspect because they also had a misunderstanding.
Sumagaysay also contacted the Nabas Municipal Police Station in Aklan province to look out for the suspect.
Vargas and his family hail from Nabas town and just settled in Iloilo.
With Vargas still at large, Sumagaysay said they would go for the regular filing of a murder case against him.