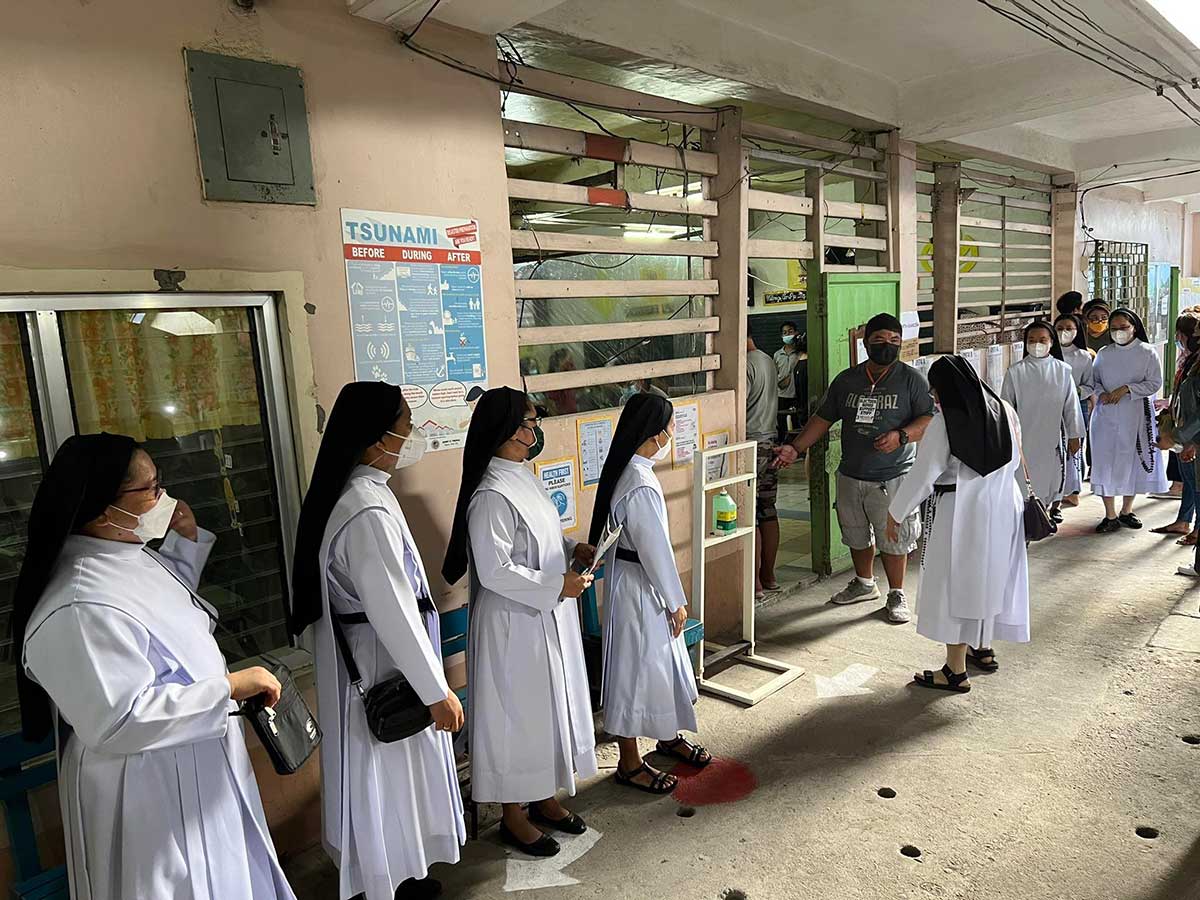 By Joseph B.A. Marzan, Jennifer P. Rendon and Glazyl Y. Masculino
Just like in other parts of the country, the city and province of Iloilo were no stranger to issues on election day, May 9, 2022, due to malfunctioning vote-counting machines (VCMs) according to the Commission on Elections (Comelec) here.
Iloilo Provincial Election Supervisor Ian Lee Ananoria told Daily Guardian that they recorded 24 VCMs with malfunctions and were being repaired as of this writing.
These malfunctions happened in the towns of Ajuy, Barotac Nuevo, Dumangas, Estancia, Igbaras, Leganes, Lemery Pavia, San Miguel, Santa Barbara, Tigbauan, and Zarraga.
Three VCMs in Iloilo City also malfunctioned, but these were resolved quickly, according to Ananoria, with one backup VCM sent as a replacement in one incident.
The malfunctions included paper jams, VCM calibrations, and Secure Digital (SD) card issues.
"Our instructions come directly from central command, so they were the ones who gave instructions on how to fix. All [polling centers] have [designated] persons for maintenance. There are protocols and step-by-step procedures in place," Ananoria said.
Ananoria likewise admitted that these malfunctions were unforeseen, citing the success of the final testing and sealing conducted simultaneously in the city and province last Saturday, May 7.
"During the testing and sealing, but eventually on election day, [VCMs] bugged down. The design and use of the VCMs on election day were different," he stated.
Aside from the VCM malfunctions, there were no other election-related issues recorded by the COMELEC provincial office, and the provincial poll chief believes that things are "running smoothly".
As to the proclamation of provincial-level candidates, he said that their conservative estimates indicate that this may be done on the afternoon of Tuesday, May 10, or in the morning on Wednesday, May 11, pending the resolution of issues in the city and municipal levels.
POLICE TALLY
Meanwhile, the Police Regional Office (PRO)-6 tallied as of 6 p.m. Monday 191 election-related issues in the region, including 146 malfunctioning VCMs, 37 power supply interruptions, and 8 SD card issues.
Of the VCM malfunctions, 46 were in Iloilo province, 38 from Negros Occidental, 26 from Antique, 22 from Capiz, 10 from Aklan, and 2 from Guimaras.
Two VCMs in Bacolod City encountered problems while none for Iloilo City.
Also as of 6 p.m., 62 VCM issues in the region were resolved including 22 in Iloilo province, 21 in Negros Occidental, 5 in Antique, 5 in Capiz, 2 in Guimaras, and 5 in Aklan.
The most power interruptions were also logged in Iloilo province (15), followed by Negros Occidental (13), Antique and Capiz (4 each), and 1 in Aklan. All these were already resolved.
Capiz had the most SD card issues with 3, followed by Iloilo and Antique (2 each), and Negros Occidental (1). Only 1 issue remained unresolved in Iloilo province.
Special incidents noted by the police include a case of two fake ballots in Antique – one in Esparagoza Elementary School in Tibiao town and another in Bia-an Elementary School in Hamtic town.
Another special incident logged was that in Javellana Elementary School in Antique's Patnongon town, where the VCM showed a remark of overvote or undervote after the vote had been cast.
As of this writing, COMELEC Region 6 director Wilfred Jay Balisado confirmed to Daily Guardian that the number of issues and resolutions remained the same.
Power interruptions and several defective VCMs were also reported in some areas in Negros Occidental on election day.
According to Acting Provincial Elections Supervisor Roberto Salazar, around 15 machines, or less than one percent of the total 2,906 VCMs in the province, malfunctioned.
But Salazar said trained technical personnel were deployed in polling precincts to immediately address issues concerning the VCMs.
"Under our protocol, once there is an issue with the machine or SD cards, voting can still proceed. Voters may choose to wait for the machine replacement or repair, or leave their ballots with the Board of Election Inspectors who will batch-feed their cast votes," Salazar said, adding that the province has 50 contingency machines.
Meanwhile, the Negros Occidental Police Provincial Office through the Provincial Election Monitoring Action Center (PEMAC), reported as of 7 p.m. on Monday, that 43 VCMs were found defective, with 33 have already been replaced or fixed while nine still waiting for repair or replacement.
Police Lieutenant Abegael Donasco, Nocppo's public information officer, said that power interruptions were also experienced in the cities of Escalante, Kabankalan, Silay, and Talisay and the towns of Binalbagan and E.B. Magalona. Electricity in these localities was already restored, but power in an area in Bago City has yet to be restored.