By Marjune N. Muzones
In the midst of an ongoing pandemic, food and beverage (F&B) businesses turn into cloud-based profit optimization to adapt with the current dynamics of the industry and effects of economic and political uncertainties worldwide.
One of profit optimization solutions' leading providers is Mosaic Solutions, with its Founder and CEO Brett Doyle at the forefront of their team's operations based here in the Philippines.
The company offers services such as point of sale ang purchasing, data analytics, and inventory management among others to food and beverage businesses across the country, comprised of star-ups to well-known brands.
"What we saw was within F&B, people wanted to figure out a more streamlined way to use technology and the overall internet infrastructure was starting to support cloud a bit more as well. So, what we wanted to do was to really create this operating system as some sort of central nervous system of the restaurants and bring everything together," Doyle said.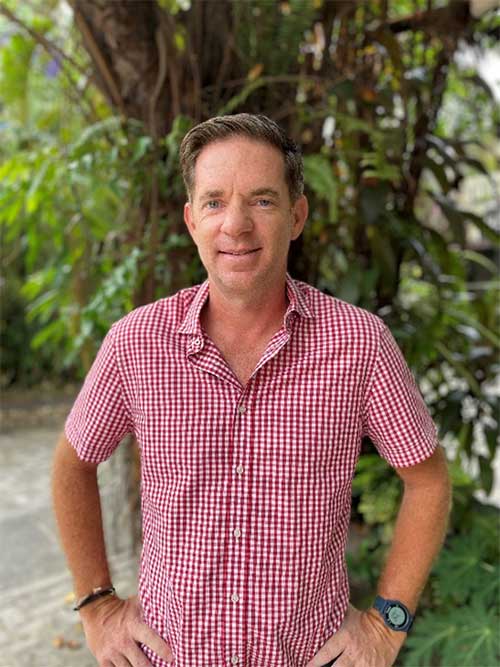 "At the core of what we do, we want to make data easy to use and accessible anytime, anywhere so that people can make better decisions on how to run their business and ultimately make more money and have more sustainable businesses," he added.
When asked why they chose the Philippines as their base of operations, Doyle said that the country has a huge potential for growth and the strength and depth in functional areas like product development, engineering, and data analytics .
"If you look at countries within the (Southeast Asian) region, the Philippines really rises to the top in terms of importance of F&B, spending on F&B, bringing in western brands like franchise opportunities which I think our technology is well suited for franchise groups as well, on both the franchisor and franchisee. So, all those things together led to us wanting to build out and prove out the model here in the Philippines first before we take it to markets across the region," he expressed.
Mr. Doyle stated that despite being severely affected by the COVID-19 pandemic, he sees the accelerated pace of digital transformation in the F&B sector harnessing the Philippines' future growth and development.
"I think that the F&B sector is still very challenging because you have inflationary pressures  right now… Margins have always been tight in this sector and they're even tighter now. So, we can really help drive cost reductions and efficiency for our clients. But more importantly, what this means is that you've got to take this multi-pronged view of your business. Those are businesses that will survive, thrive, and continue to grow and really drive the sector forward," he said.
According to him, digital transformation can greatly help achieve promising results such as better guest experiences, manageable HR and staffing, efficient kitchen operations, procurement, and inventory management using platforms that optimize different functions in a business.
"I think you'll see a lot of those trends that really drive this industry forward in the next couple of years… We are trying to make it as easy as possible to use technology because what you don't want to do is make someone's job harder. That's what we are really trying to optimize for our clients," Doyle stated.
Doyle also said that good governance and ample support from the authorities is important in helping the country's F&B sector move forward and reach greater heights.
"I think continuing to support digital transformation in one way or another is key. I think that helping to support the start-up ecosystem is really important and trying to make doing business easier… What the government has done in recent years in terms of the start-up bill that was passed, the subsidies and grants that they've put in place, and more of that public-private partnership is great," he expressed.
Mosaic Solutions is planning to expand their operations by catering to more clients through offering their restaurant operating systems with more accessibility compared to the giants in the industry and in anticipation for a more competitive future.