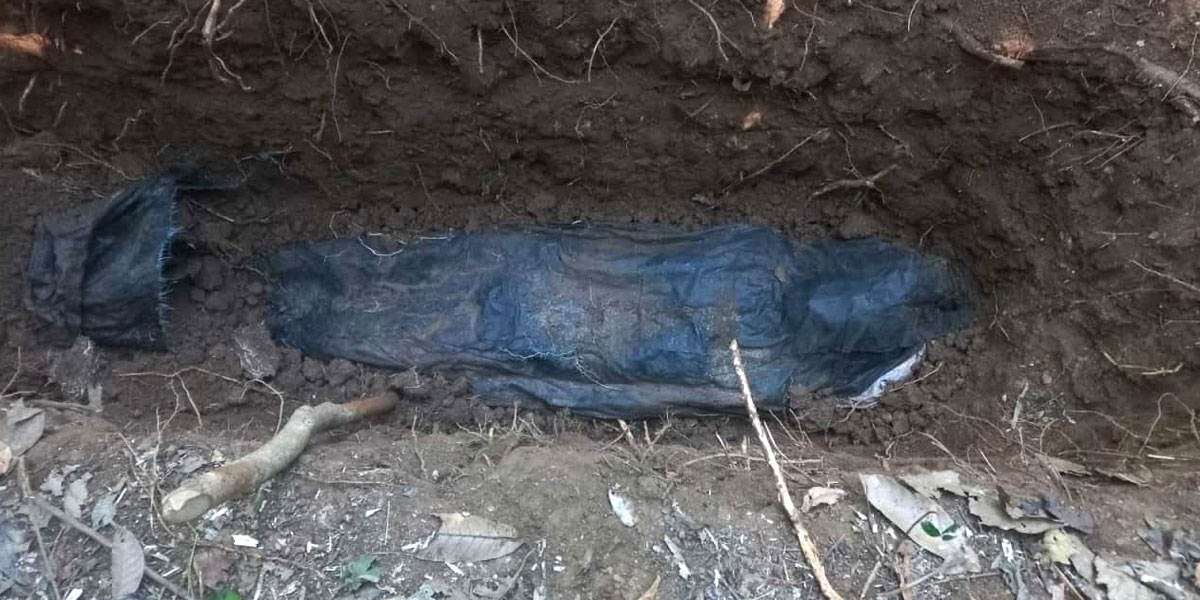 By Jennifer P. Rendon
Army soldiers said they recovered the remains of an alleged New People's Army (NPA) member who was killed during an encounter more than two years ago.
The cadaver of Mark Sasi alias Aden, believed to be a member of Squad 1's Team 2 of Suyak Platoon of the NPA's Komiteng Rehiyon- Panay (KR-P) Southern Front, was exhumed February 15 at Barangay Onop, Miag-ao, Iloilo.
Soldiers from the Philippine Army's 61st Infantry Battalion dug up the body following an information provided by alias JC, a former rebel who surrendered to authorities in January 2022.
JC claimed that Sasi was killed during an encounter with 61st IB troops on Sept. 23, 2019.
Captain Kim Apitong, 3rd Infantry Division spokesperson, said the gravesite is a few hundred meters away from the abandoned NPA hideout, which the soldiers overran on February 13.
JC also led the soldiers to the alleged rebel lair.
The encampment was about 200 square meters in size and could shelter around 20 individuals.
Army troopers also recovered food supplies and cache of ammunition from the site: 27 magazines of AK47 (serviceable) assault rifle; eight rounds CTG; 40mm HE Ball; and one plastic container (105-liter capacity).
Around 100 kilos of rice were also among the stash.