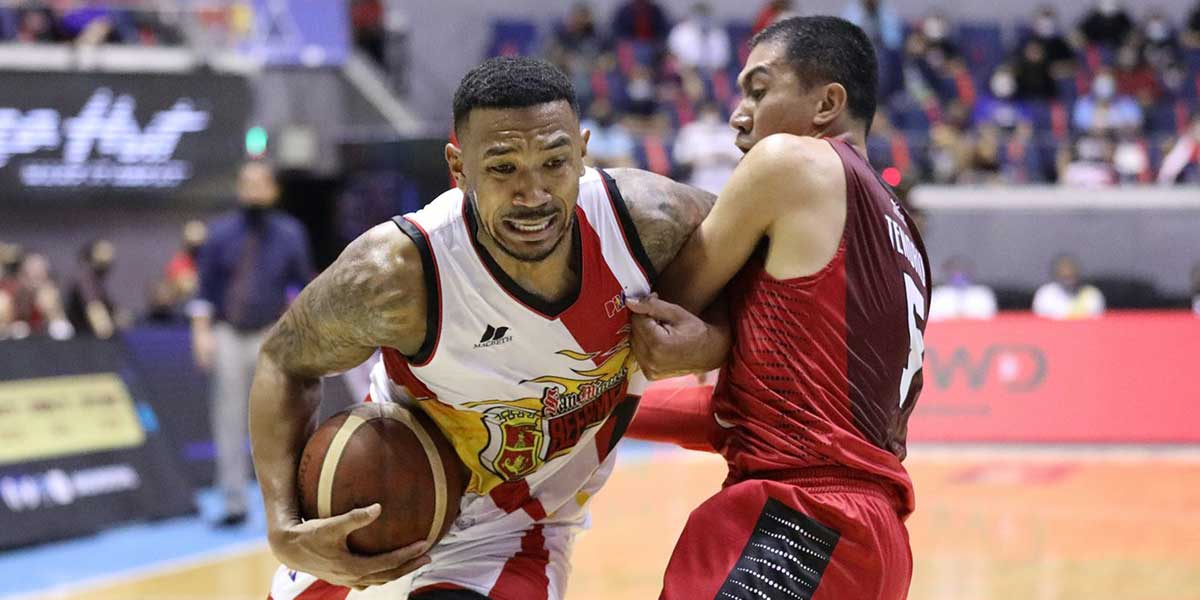 By Leobert Julian A. de la Peña
The San Miguel Beermen regained momentum and entered the winning column again after outlasting Barangay Ginebra San Miguel, 110-102, in the ongoing 2022 PBA Governor's Cup conference.
Ginebra's disappointing loss piled their losing streak to four, their worst skid in any conference they joined in six years according to PBA statistician Fidel Mangonon III.
The Beermen got a much-needed lift from their newly-acquired import Orlando Johnson who had a sub-par debut last game when he tallied his PBA career-low of 12 points on 3/22 shooting from the field.
Johnson's bounce-back game was one for the books when he finished with a near triple-double stat line of 31 points, 10 rebounds, and eight assists.
The former NBA veteran was aggressive on the offensive end and shot the ball efficiently when he drained 12 of his 19 total attempts.
Johnson got some help from rising star CJ Perez who led a third canto rally when the Beermen outscored the Ginebra team, 28-16, to help balloon their lead to 13, 86-73, their largest of the game.
Ginebra clawed their way back into the ball game courtesy of timely baskets from Justin Brownlee, LA Tenorio, and John Pinto, cutting the SMB lead to just six, 106-100.
Just when coach Tim Cone and Ginebra thought they could sustain their comeback attempt, Perez came to the rescue for SMB and forced two uncharacteristic turnovers from Tenorio that were converted into points on the other end.
Brownlee's 40-point night wasn't enough to help Ginebra arrest their three-game skid and will seek to add a win in their tally when they take on the Blackwater Bossing team in their next game.
Meanwhile, the Beermen improved to four wins and three losses and are currently sitting at the no. 6 spot in the team rankings.