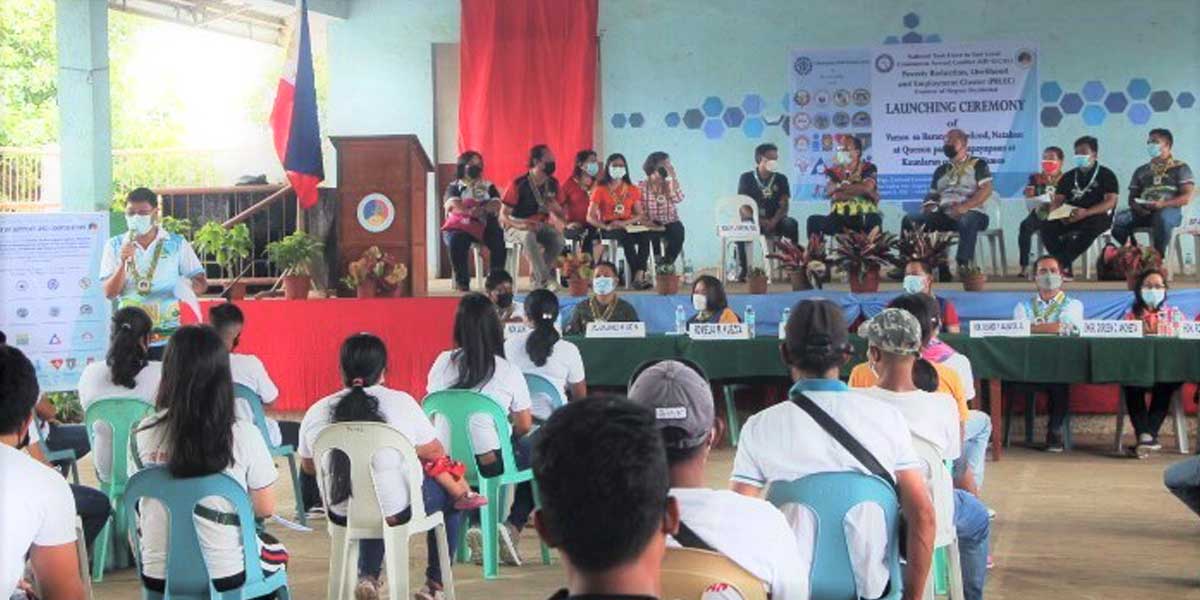 By Lorenzo Lambatin Jr.
Three barangays in San Carlos City recently availed of Barangay Development Project dubbed "Vamos sa Barangay Codcod, Nataban at Quezon para sa Kapayapaan at Kaunlaran or Project Vamos."
This after, the Poverty Reduction, Livelihood Employment Cluster (PRLEC) of the province of Negros Occidental, in partnership with the local government unit (LGU) of San Carlos, launched the projects for residents of Brgy. Codcod, Brgy. Nataban, and Brgy. Quezon, said Technical Education and Skills Development Authority (TESDA) Information Officer Jenie Notchite.
The project aims to provide community-based skills training and other livelihood interventions for the three insurgency-cleared barangays identified by the Department of the Interior and Local Government (DILG).
The training includes carpentry -national competency II in Brgy. Codcod with 22 beneficiaries, organic hog raising in Brgy. Nataban with 20 beneficiaries and production of organic concoctions and extracts in Brgy. Quezon with 21 beneficiaries.
Various PRLEC national government agency members including the Department of Trade and Industry (DTI), Department of Labor and Employment (DOLE), Department of Agriculture (DA), Department of Agrarian Reform (DAR), National Commission on Indigenous Peoples (NCIP), Cooperative Development Authority (CDA), Philippine National Police, the 79th Infantry Battalion and DILG are also expected to provide their interventions for the three barangays.
San Carlos City mayor Rene Y. Gustilo and Negros Occidental 1st District Representative Gerardo P. Valmayor led the launching ceremony at Brgy. Codcod Covered Court, San Carlos City. Both expressed their gratitude to PRLEC and vowed their support to the implementation of 'Project Vamos.'
TESDA VI Regional Director Jerry Tizon, in his speech, said the programs of the government enable recipients to be progressive skilled workers of the country.
He urged the beneficiaries not to waste the opportunities given them.
Acting Provincial Director Romelia Nuezca said that the training to be conducted will be funded under TESDA's Special Training for Employment Program (STEP).  (PIA)