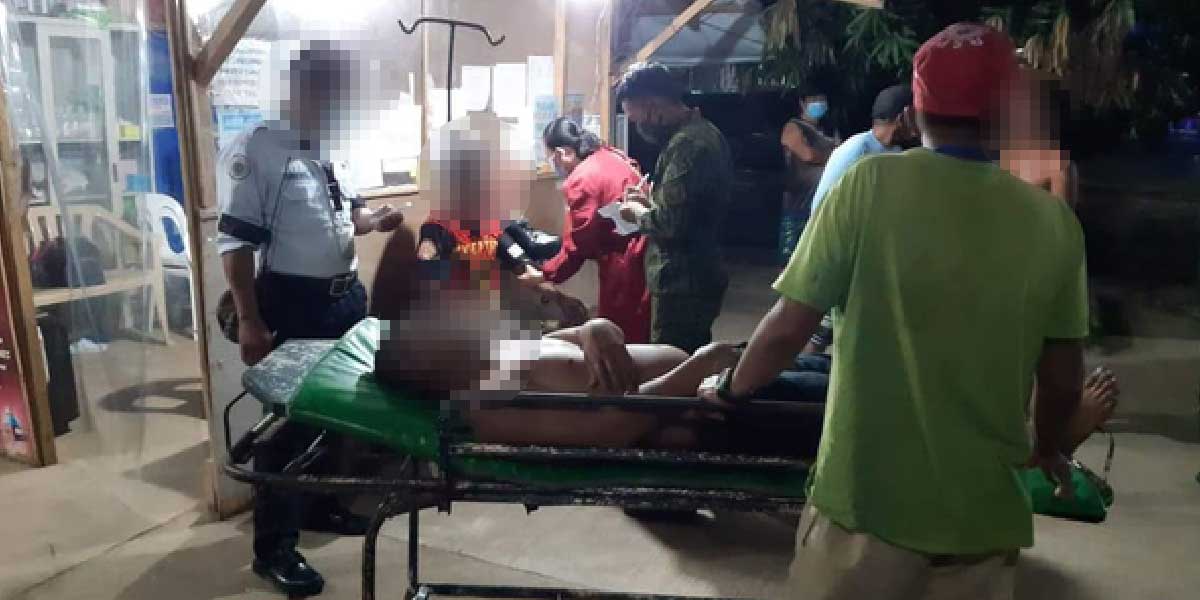 By Jennifer P. Rendon
Six teenage boys were taken into custody after they allegedly stabbed two brothers in Estancia, Iloilo early morning of August 14, 2021.
The incident killed Jaypee Francisco, 33, and injured his brother, 27-year-old John Dee Francisco, both residents of Barangay Bayuyan, Estancia.
Police first arrested Ron-Ron (real name withheld), a resident of Zone 1, Estancia; followed by Sonny and Dan-Dan, both residents of Barangay Bulaqueña, Estancia. All are 17 years old.
In a follow-up operation, police arrested brothers Ren-Ren, 17, and Nonoy, 16, also of Bulaqueña village, and Winny, 16, of Barangay Lumbia, Estancia.
Another minor, 17-year-old Toto from Barangay Tacbuyan, was also taken into police custody but was subsequently released after it was learned that he was not around when the stabbing episode happened around 1:40 a.m. of at the Reclamation Area, Poblacion, Zone 2, Estancia.
Lieutenant Jobert Amado, Estancia police chief, said they have asked for the suspects' birth certificates to prove their age.
"We suspect that one of them is not a minor anymore," he said.
There are two other suspects who remain at large as of this writing.
Police accounts said that the Francisco brothers were unloading tubs of fish from their boat when the six minors approached them.
Ron-Ron, who was drunk, confronted Jaycee without any apparent reason or cause. He punched Jaypee on the face.
When John Dee saw that his brother was attacked, he tried to help the latter. But Ron-Ron's seven companions ganged up on the two brothers and stabbed them.
Both victims suffered multiple stab wounds on their back.
They were rushed to Jesus Colmenares District Hospital in Balasan town but Jaypee was declared dead on arrival.
Amado said personal grudges could have triggered the incident.
The youngsters involved are deemed nuisance at the fish port. They allegedly try to mulct money or fish from the traders or fishermen.
"It's also possible nga na-trippingan lang gid nila ang mga biktima," Amado said.
Police are also checking if there are other complaints against the arrested minors.