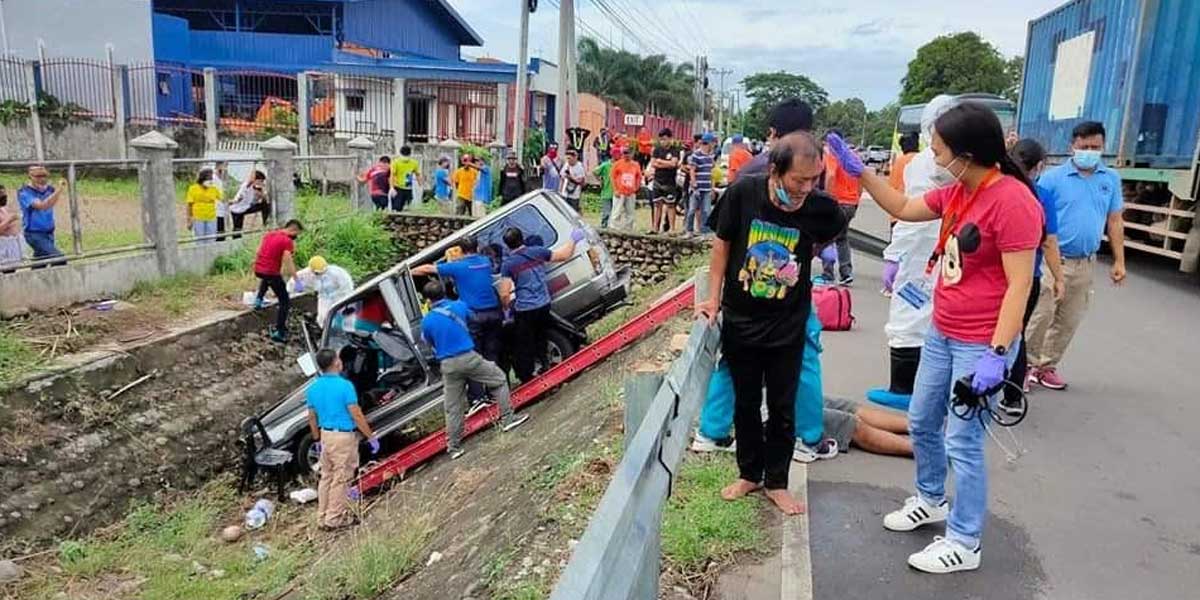 By Glazyl Y. Masculino
BACOLOD City – Six relatives were injured after their sports utility vehicle (SUV) collided with a container van truck at Barangay Lag-asan, Bago City, Negros Occidental yesterday.
Among the wounded victims was the driver of the Tamaraw FX identified as Danilo Cornel, 48, of Guimaras.
Staff Sergeant Ronald Javier, traffic investigator of Bago City Police Station, said the Tamaraw FX was on its way to the Bacolod port as the passengers were supposed to return to Guimaras that day when an employee of the Department of Public Highways (DPWH) flagged down the truck that was tailing the SUV for weighing.
Javier said Cornel thought their vehicle was being flagged down, thus he slowed down. But the truck encountered mechanical trouble, particularly its brakes, and hit the rear part of the Tamaraw FX.
"Wala kuno nagkagat ang preno, amo to nalab-ot niya ang FX," he added.
Javier said the truck then pushed the Tamaraw FX into a 5-foot-deep canal.
The SUV passengers suffered minor injuries, while the truck driver was placed under police custody.
Javier said the truck driver will be released if no charges will be filed against him within the 12-hour reglementary detention.