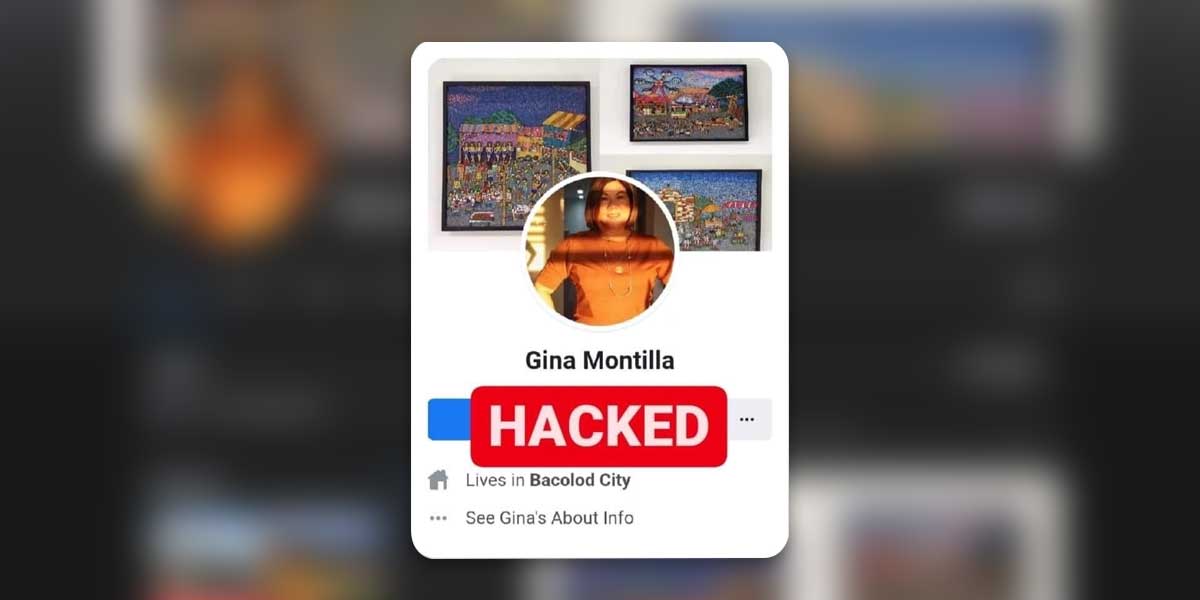 By Glazyl Y. Masculino
BACOLOD City – The city government of Sipalay in Negros Occidental announced over the weekend that Mayor Maria Gina Montilla-Lizares's Facebook account was hacked Thursday night.
"Please disregard any communication or request from the Facebook account named 'Gina Montilla' as it is currently used by the hacker," the local government said in a Facebook post.
The local government is investigating deeper after two persons, including an executive assistant, were victimized by the hacker by allegedly asking money from them.
One victim sent P15,000 believing that it was the mayor who was asking for help, while the executive assistant also sent money amounting to P27,000.
"We are now doing an immediate investigation to trace the person behind this incident and impose legal action against the unlawful action," the local government said.
The local government urged individuals who may have been victimized by the hacker using the mayor's Facebook account to confirm, report, and send a screenshot of this particular account if they have received messages asking for money or donations.
To those who are still connected to the said account, the local government urged them to report it immediately through Facebook.