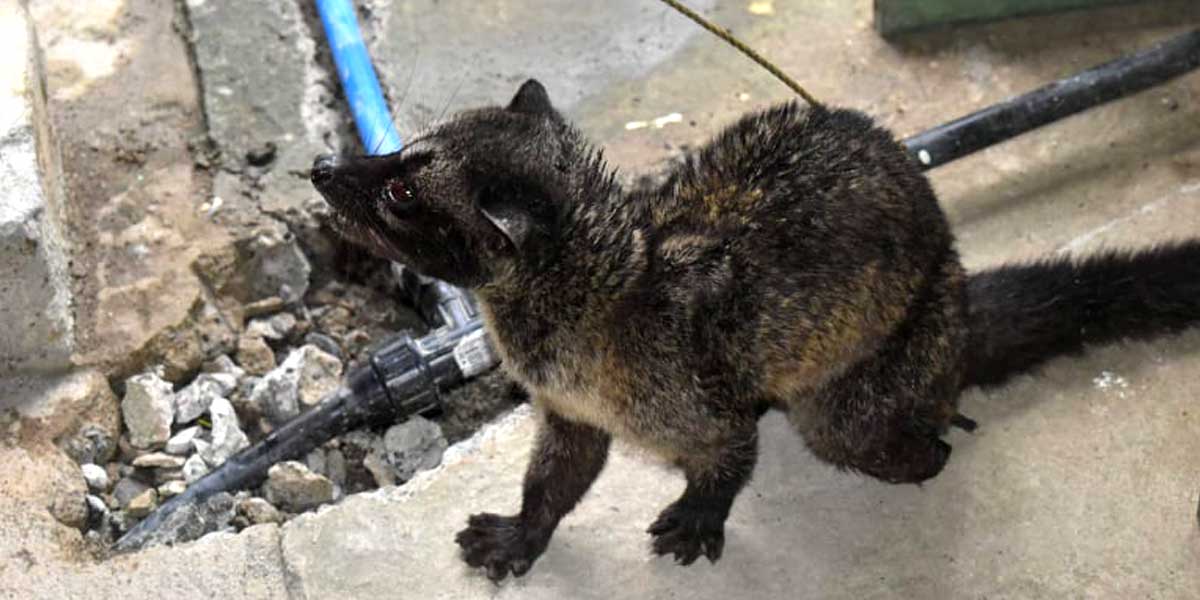 An Asian palm civet cat (Paradoxurus hermaphroditus) or "singgarong," and a Philippine water monitor lizard or Marbled monitor lizard (Varanus marmoratus), also called "halo" in vernacular, were rescued in Capiz province.
The animals were rescued August 17, 2021 at Brgy. Malocloc Norte, Ivisan through the joint effort of the Community Environment and Natural Resources (ENR) Office of Mambusao-Protected Area Management and Biodiversity Conservation Unit (PAMBCU) and Monitoring and Enforcement Section (MES) under the Provincial ENR Office in Capiz.
Upon arrival at Sitio Ilaya of the said barangay, the rescuers saw the two animals caught in an indigenous trap known as "kisiw". After a thorough physical examination, it was found out that the civet cat suffered a leg injury due to long hours of being trapped in the "kisiw."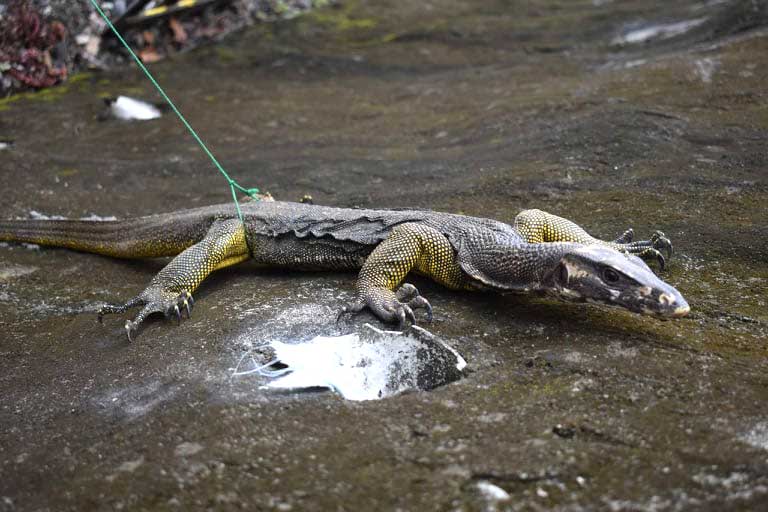 The monitor lizard was released to its natural habitat at Sitio Aglangit in Brgy. Santa Ana, Tapaz, Capiz the next day.
Unfortunately, the civet cat died and was immediately buried.
"All wild animals and plants have a role in our diverse forest ecosystem, with one needing the other. They are always in symbiotic relationship the same way said humans are dependent on such ecosystem balance," DENR-6 Regional Executive Director Livino B. Duran.