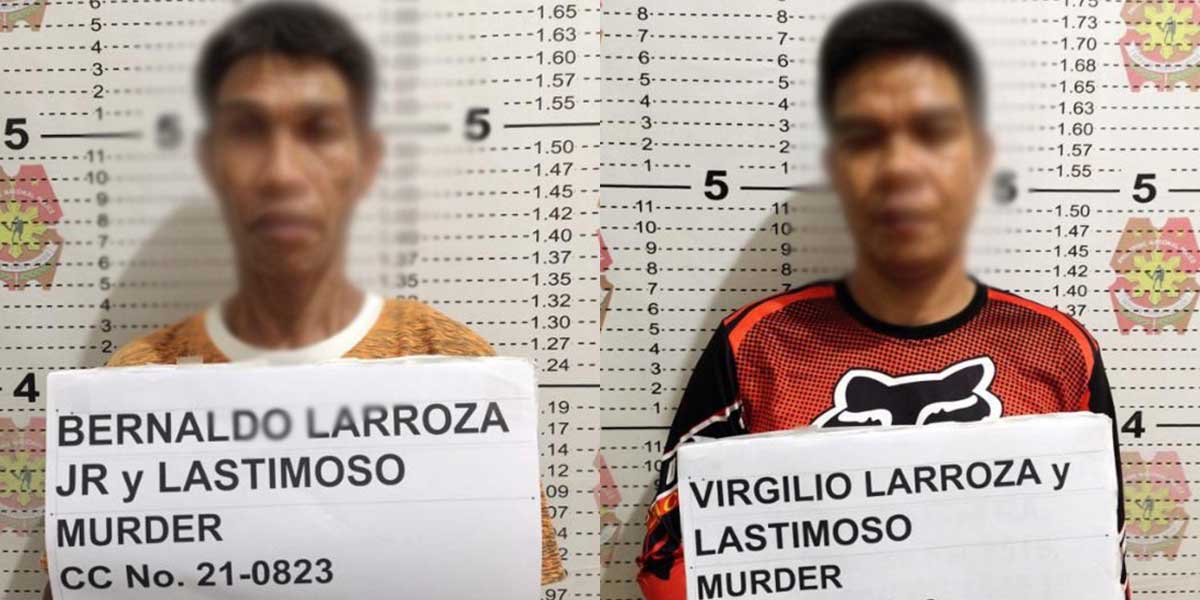 By Jennifer P. Rendon
Two brothers accused of murder were arrested early morning of July 24 at Lambunao, Iloilo.
Bernaldo Larroza Jr., 44, was first arrested at 1:20 a.m. at his home at Sitio Tagbakan, Barangay Jayubo, Lambunao.
Ten minutes later, 31-year-old Virgilio Larroza was also collared at his home at the same village.
Members of the Lambunao Municipal Police Station, Regional Mobile Force Battalion 6 (RDMB-6), 63rd Special Action Company, Special Action Force, and Philippine Army's 82nd Infantry Battalion served to the brothers an arrest warrant for murder issued by Judge Gemalyn Faunillo-Tarol of the Regional Trial Court (RTC) Branch 76, Janiuay, Iloilo on Jan. 11, 2021.
No bail was recommended for their temporary liberty.
Virgilio was listed as the sixth most wanted person of the municipality of Lambunao.
The Larroza siblings were the suspects in a hacking incident that led to the death of a certain Richard on Aug. 7, 2020 at Barangay Jayubo.
Investigators claimed that previous grudges between the victim and the suspects triggered the killing.
The two suspects are in the custody of Lambunao MPS for documentation and will be turned over to the court concerned.