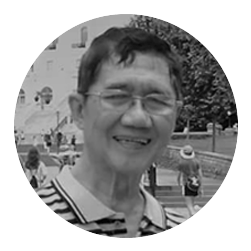 By Herbert Vego
NOW that the vaccines are locally available, is the dreaded coronavirus disease (Covid-19) going away?
Believe it or not, the Octa Research Group says new cases continue to rise every day.  (Incidentally, it is the same commercial pollster that said presidential daughter Sara Duterte would win the presidency if elections were held today.)
I keep on wondering why even our Department of Health (DOH) keeps on scaring us with more bad news on Covid mutations despite its low fatality rate of two percent. What allegedly originated as a virus from a bat (paniki) in Wuhan, China has made some people so panicky as to yearn for vaccination.
Alas, fear would not stop the spread of the virus and could cause worse health problems stemming from stress, anxiety and depression. Psychology teaches that a new threat (Covid for example) raises anxiety levels more than a familiar one (pneumonia).
In that context, this writer has repeatedly blamed the DOH for scaring us with suspicious statistics. The DOH yesterday said that the pneumonia-like virus, has infected more than 591,138 Filipinos but has killed only 12,465 in one year. This, on second thought, disproves their own notion that the disease is "incurable".
Cebu Governor Gwen Garcia believes that some hospitals tend to "promote" flu cases to "critical pneumonia" in order to collect PHP 750,000 from Philhealth.
It is ironic that while much of the panic stems from fear of the unknown, it also pushes the panicky to gamble on unknown vaccines that have not gone beyond the usual testing stage.
The non-panicky ones maintain a wait-and-see attitude. They would base their decision on ultimate results from the bakunistas.
In fact, the US pharmaceutical giant Merck & Co. refused to join the fray of anti-Covid vaccine producers because it takes a lot of time. Not within one year, according to Merck chairman and CEO Ken Frazier.
Frazier, in a TV interview by Prof. Tsedal Neeley of the Harvard Business School, said, "Our most recent vaccine for Ebola took five and a half years. And why did it take so long? First of all, it required a rigorous scientific assessment. And here we don't even understand the virus itself or how the virus affects the immune system. What worries me the most is that the public is so hungry, so desperate to go back to normalcy that they are pushing us to move things faster and faster."
Having heard that from the boss of a giant drug maker, why do we keep on citing DOH as our reliable guide to be jabbed with whatever brand of vaccines, whether made in China, USA, or Europe?
The DOH doesn't seem to see profit motive behind the Big Pharma's "passion" to "eradicate" the pandemic.
If we can't trust health authorities to care for us because they are more inclined to scare us with statistics, then we can only rely on our God-given immune system for protection.
I do rely on God, and for that matter have no intention of getting vaccinated.
This reminds me of the Aetas I wrote about in a recent column where I applauded them for staying healthy even in a hostile environment.  No Covid case has been reported from their ranks.
A study made by Munich University Children's Hospital in Munich, Germany concluded that exposure to germs in childhood helps strengthen the immune system.
I personally believe that gorging nutritious foods and taking food supplements is also a way to fight diseases, including Covid.
And so whenever I visit my suki pharmacy, I hum the first five notes of the "Alphabet Song" – A B C D E — to tell the sales lady what five vitamin pills I am buying. You see, among the major food antioxidants that boost the immune system are vitamins A, B, C, D and E.
Therefore, I shout no "hooray" to Covid vaccines. I shout, "Shoo!"
BANKER ON PECO-TO-MORE TRANSITION
IN this month of March two years ago (2019), my good friend Leopoldo "Doods" Moragas, a former senior assistant vice-president at the Philippine National Bank (PNB), reacted to my column critical to Panay Electric Company's (PECO) refusal to recognize MORE Power as the lawful-distribution utility in Iloilo City.
Doods wrote on March 6, 2019: "Even on forced exit stage, PECO will not budge. But MORE will triumph because it has the government on its side. At this point it could only be a question of 'how much?' PECO wants more from MORE."
Take note that by that time, President Duterte had already signed RA 11212, the  franchise law authorizing MORE Power's 25-year franchise.
And yet it was only on February 29, 2020 that MORE Power started its job on the strength of the court-issued writ of possession received one day before.
Moragas' guess – "MORE will triumph" – has come to pass.
But as to whether there has been haggling for "just compensation," no factual basis has been shown. What came up in a "chismissy" column in the Philippine Star was that Enrique Razon, the billionaire behind MORE Power, had attempted to offer PECO "6B" but to no avail.
MORE Power President Roel Z. Castro could have also sat down with the Cachos of PECO, but the opportunity never presented itself.
But at this stage when the Supreme Court has already affirmed the constitutionality of RA 11212, they have no choice but accept the PHP482 million (rounded off) "just compensation" required by that law.
Sad to say, to quote a Tagalog adage, "Sa paghahangad ng kagitna, isang salop ang nawala."