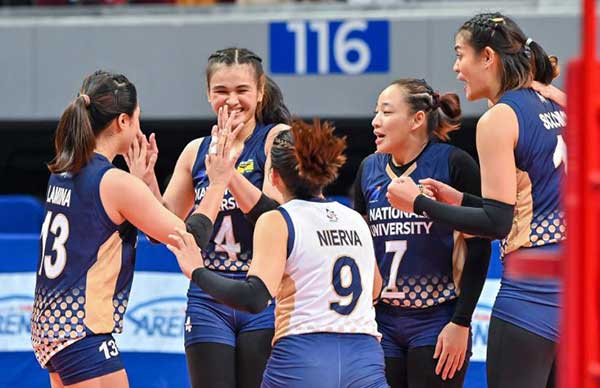 By Leobert Julian A. de la Peña
After six long years, the Shakey's Volleyball League is back!
Shakey's will be marking its return to the Philippine volleyball scene this September 22, 2022 with the kick-off of the Shakey's Super League (SSL).
The SSL will feature the top teams in the National Collegiate Athletic Association (NCAA) and the University Athletic Association of the Philippines (UAAP).
Athletic Events and Sports (ACES) president and chief operating officer Ian Laurel said that the intercollegiate format of Shakey's will still be based on both the UAAP and the NCAA's availability.
"We do understand that our participants come from the universities, these are student-athletes. So we also take to heart that they have to comply with their academic requirements. We arranged the schedule so that it will not be disruptive to their academics," he said.
The SSL already secured the commitment of 16 participating schools out of the league's total of 18-eyed teams.
Laurel and the rest of the SSL committee are still waiting for the decision of the Adamson Lady Falcons and the UP Fighting Maroons that both hail from the UAAP side.
SSL as of the moment won't have televised coverage of their games but the Shakey's League can be streamed on their social media pages, Facebook, YouTube, and TikTok.
Also joining in the SSL are the UAAP queens National University (NU) Lady Bulldogs and the NCAA championship squad CSB Lady Blazers.