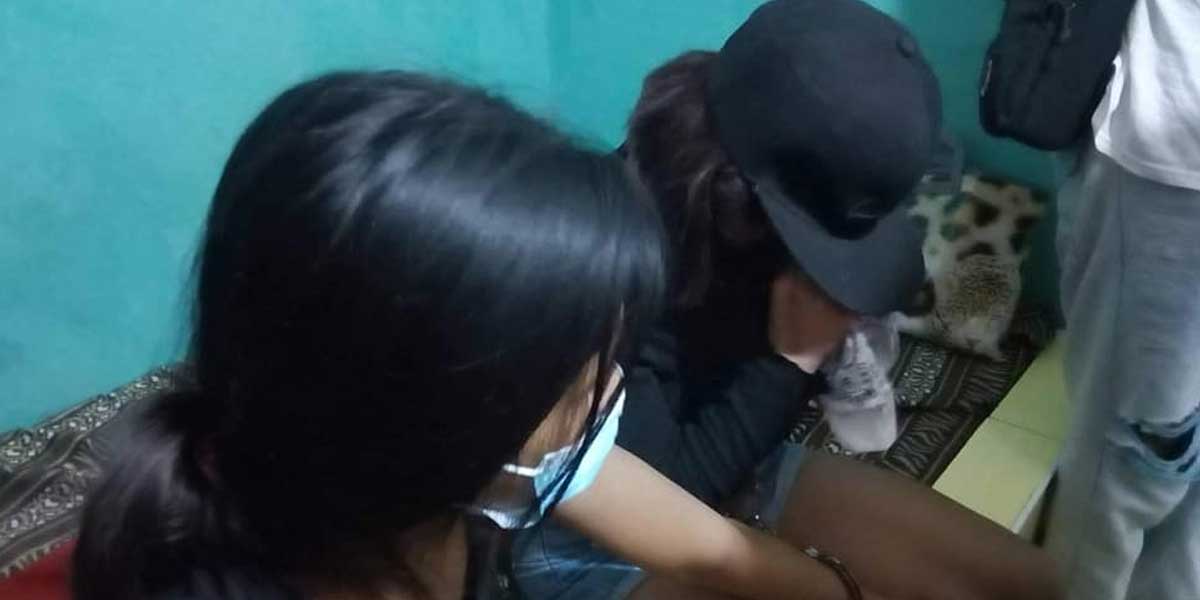 By Jennifer P. Rendon
A 20-year-old alleged commercial sex worker and her mother were arrested in a police anti-narcotics operation evening of June 2, 2022 in Arevalo, Iloilo City.
Police identified the suspects as Jezzel Macogue and Maria Luisa Sevilla, 46, both residents of Barangay Nazarreth, Buenavista, Guimaras.
Macague and Sevilla, who allegedly works as a pimp, are renting a house at City Proper district, Iloilo City.
The suspects were arrested in a buy-bust operation at Barangay Sto Niño Norte, Arevalo around 11:30 p.m. Thursday.
Major Chen Tañagras, Iloilo City Police Station 6, said Macogue was the subject of the operation. Her mother allegedly connived in her illegal drug trade.
Recovered from the mother-daughter tandem were two sachets of suspected shabu, two folded aluminum foils, P7,500 marked money, a brown wallet with P2,260 cash, and a mobile phone.
Macogue, an alleged street level pusher according to police, was placed under monitoring two weeks ago for purportedly supplying illegal drugs to fellow commercial sex workers and their clients.
Tañagras said a lady asset initially reached out to Sevilla. The latter then instructed the asset to call her daughter to buy illegal drugs.
Tañagras said Macogue sourced her supply from another pusher based in Iloilo City.
Macogue and Sevilla are now detained and will be charged for violation of Republic Act 9165 (Comprehensive Dangerous Drugs Act of 2002).