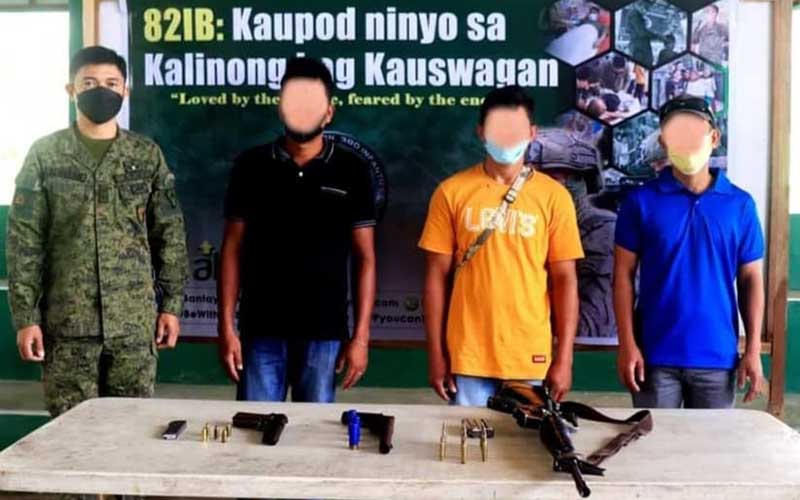 By Jennifer P. Rendon
Seven more members of the New People's Army (NPA) surrendered to authorities lately.
The Philippine Army's 301st Infantry Battalion said the surrenderers used to be with the Southern Front and Central Front of the NPA's Komiteng Rehiyon-Panay.
The 61st Infantry Battalion and 82nd Infantry Battalion, which are both under the operational control of 301st IB, facilitated the surrender of the seven rebels.
They handed over an M16 rifle, an improvised shotgun, a caliber .45 pistol, a homemade M79 grenade launcher, four 40MM HE cartridge, all of which are deemed functional.
Their application to avail of the government's the Enhanced Comprehensive Local Integration Program (E-CLIP) is now being processed.