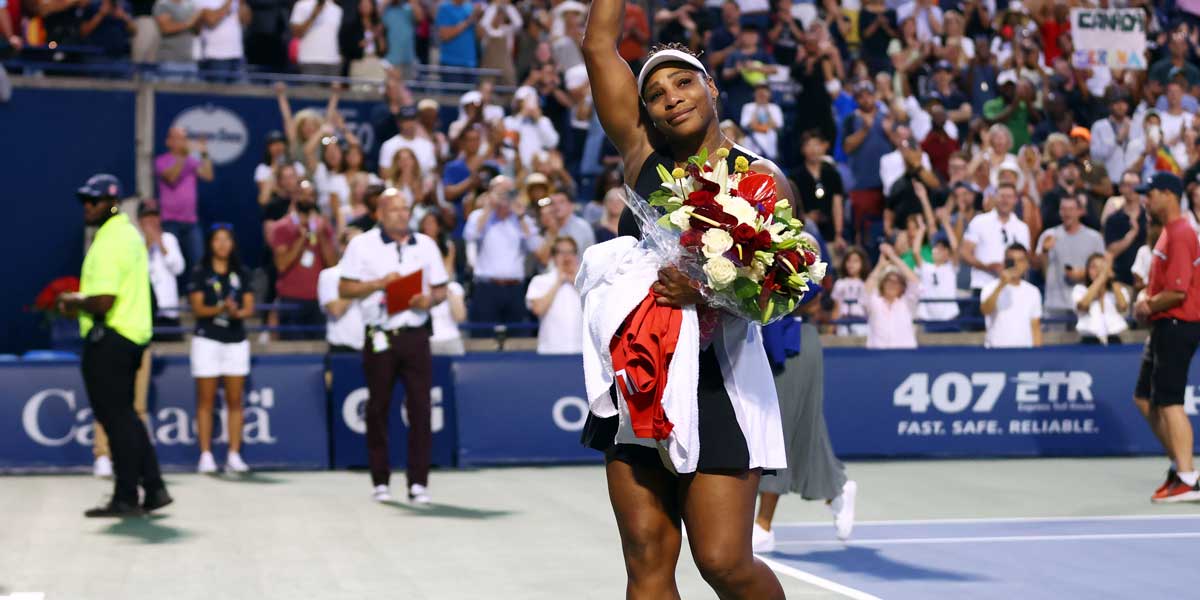 By Leobert Julian A. de la Peña
23-Grand Slam winner Serena Williams was greeted with a warm applause from her fans after exiting the 2022 National Bank Open in Toronto, Canada.
Despite the second-round loss against Belinda Bencic, 6-2, 6-4, Williams became emotional when the fans offered her a round of applause following her retirement plans after the 2022 US Open.
"It's been a pretty interesting 24 hours. I'm terrible at goodbyes, but goodbye Toronto!" Williams said during her post-match interview.
The Sobeys Stadium in Toronto was jam-packed with lawn tennis fans eager to see Williams in what was likely her final game in the National Bank Open.
During the warmups when Williams arrived on the court, some fans already stood up and gave her a round of applause.
A wide video screen monitor then surprised Williams when tennis legend Billie Jean King and several rising stars greeted the icon before her match against Bencic kicked off.
A reported 12,500 tennis fans graced Sobeys Stadium while those who weren't able to get inside got the chance to see the match in an outdoor viewing setting to cater to the latecomers.
Now that the Canada Open is done, Williams will be shifting her focus to the upcoming US Open where she also seeks to tie Margaret Court's Grand Slam record of 24 championship titles.
The Grand Slam title became elusive for Williams after winning her last major title during the 2017 Australian Open.
This will only be Williams' second Grand Slam participation of the year after a year-long absence from tennis and marked her return during the 2022 Wimbledon tournament where she lost in the first round against Harmony Tan.
"My goodness do I enjoy tennis. But now, the countdown has begun. I have to focus on being a mom, my spiritual goals and finally discovering a different, but just exciting Serena. I'm gonna relish these next few weeks," Williams wrote in her Instagram post.