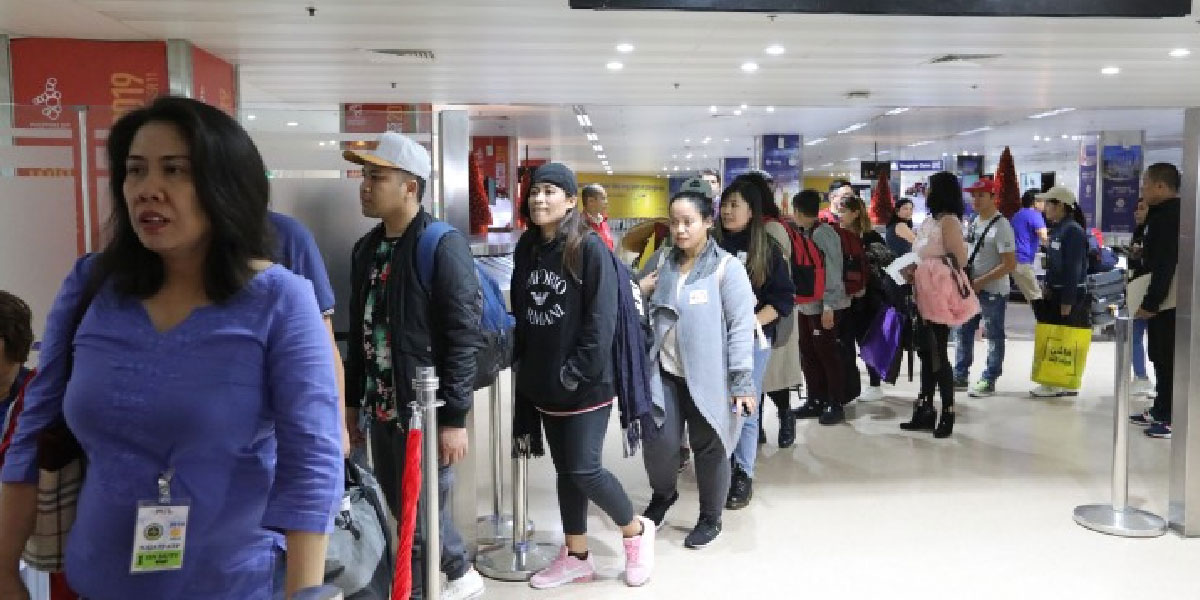 Senator Joel Villanueva appealed to the government to reconsider its ban on returning Filipinos, saying every minute they are stranded overseas, their resources get depleted to the detriment of their families back home.
"Every Filipino who had lost his job, on his last money, and had last seen his family years ago, is a kababayan in distress.  Huwag po natin antaying magkalkal sila ng mga basura para makakain o mamalimos sa tabi-tabi," Villanueva said in a statement as he gears up for another hearing on the creation of the Department of Overseas Filipinos on Thursday morning.
"They need to be brought back home because our overseas offices—undermanned and underfunded—are being overwhelmed by this growing number of stranded workers," he continued. "Huwag na po natin paramihin ang OFWs – Overseas Filipinos Waiting for a flight home. Kung ano man ang naipundar o naitabi nilang pera, unti-unti itong maglalaho sa bawat minutong hindi sila makauwi ng Pilipinas."
Villanueva reiterated the importance of following quarantine protocols to ensure that no COVID-positive individual brings home the disease unwittingly, and the proper conduct of contact tracing to track down persons who had exposures with COVID patients.
"I understand the risk that we currently have and the danger of spreading COVID. But I don't think banning Filipinos from coming home to their family is the solution. This is the most inhumane act we can do to our fellow Filipinos. Again, this requires using simple and tested approaches: strict quarantine requirements, effective contact tracing, and quick-roll out of the vaccination program," Villanueva pointed out.
Villanueva said the IATF memorandum that would maintain a "humanitarian air bridge" for OFWs was welcome but more needs to be done to ease the sufferings of OFWs.
Included in the exemptions to the government order issued on Tuesday are holders of the 9C visa or Seaman's visa, medical repatriates and their escorts, distressed returning overseas Filipinos, and emergency, humanitarian, and similar cases as approved by the IATF.
Villanueva's Senate labor committee resumes today, March 18, its public hearing into the creation of the Department of Overseas Filipinos, which seeks to streamline all services for overseas Filipino workers and migrant Filipinos abroad.