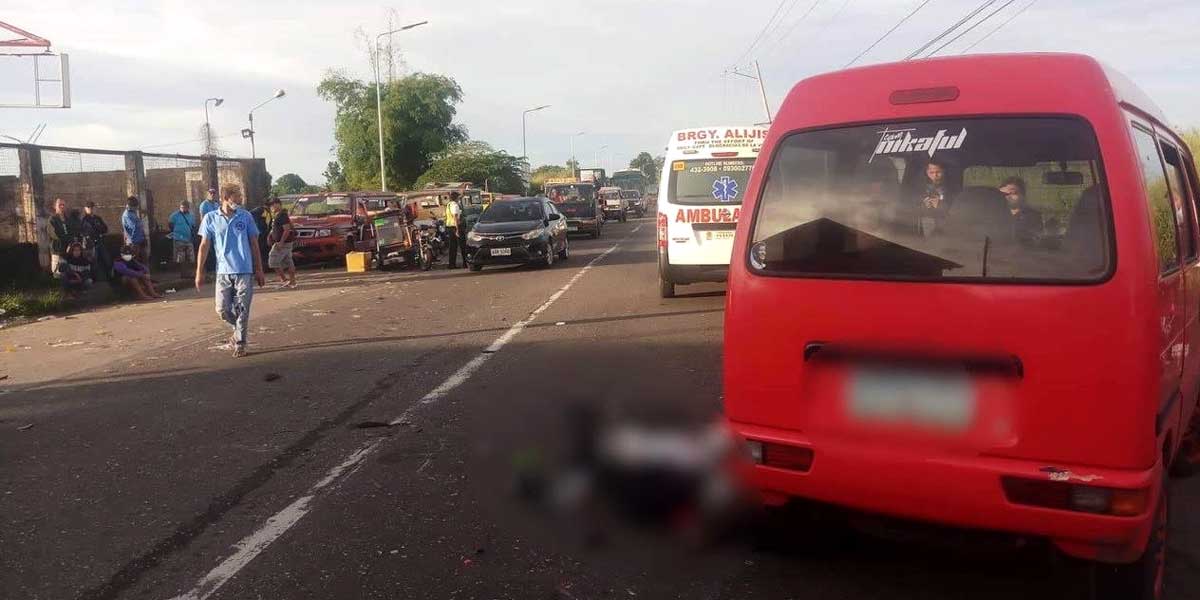 By Glazyl Y. Masculino
BACOLOD City – Two persons were killed in separate road accidents here and in Negros Occidental in the past three days.
In Bacolod, a security guard of a university was dead after a tricycle collided with his driven motorcycle, and was then ran over by a multicab in Barangay Alijis here yesterday.
Killed in the accident was Louie Vergara, 41, of Barangay Handumanan here.
Police Captain Elmer Bonilla, head of Police Station 7, said an allegedly speeding tricycle driven by 23-year-old John Dayday overtook a multicab it was tailing that led to the collision.
Vergara was thrown off to the opposite lane, where another multicab was approaching.
Bonilla said Vergara, who was on his way to work, died on the spot.
"May chance pa siya (tricycle) tani magbalik sa lane niya, pero basi wala niya nakita ang motor," Bonilla said.
Bonilla said that Dayday and the multicab driver are detained and will be facing charges.
The incident was captured by the multicab's dash cam.
Meanwhile, in E.B. Magalona town, a 17-year-old boy died while his 18-year-old companion was injured after they hit the rear part of a trailer truck parked at Hacienda Tinihaban, Barangay San Jose last Saturday.
Police withheld the name of the fatality.
Wounded was Vincent Biñas, 18, of the said village.
Police Captain Eric Doronilla, town police chief, said the victims were riding a motorcycle driven by the minor when they probably failed to notice the truck on their way home.
"Dulom, wala nila matalupangdan, ga ulan-ulan pagkatabo," Doronilla said.
Doronilla said the truck driven by Alex Nicavera, 52, of Murcia town, was about to go when the accident occurred. The victims were not wearing helmets, he added.
Doronilla said there's an initial settlement between the victims' families and the truck driver.