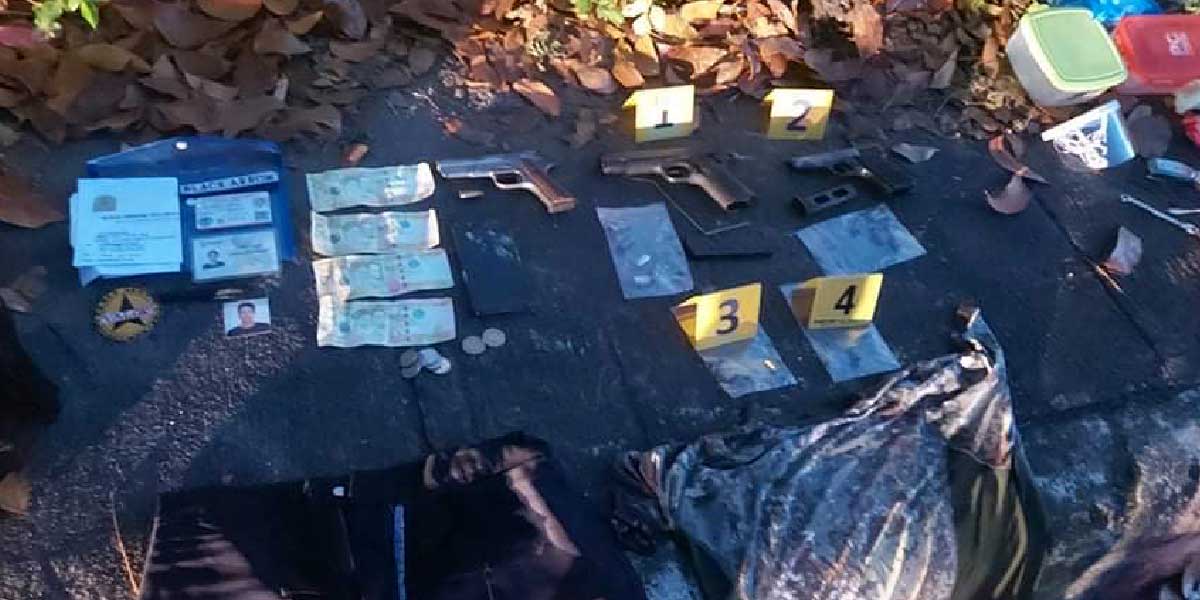 By Glazyl Y. Masculino
BACOLOD City – A security guard was killed after he engaged in a shootout with police during an entrapment operation at Barangay Pahanocoy here yesterday.
Police identified the suspect as Aljohn Cabalhin, 31, of Barangay Tangub here.
The Special Operation Unit of the Philippine National Police – Anti-Kidnapping Group (PNP-AKG) led by Police Captain Adrian James Albaytar, along with personnel of Police Station 8 launched the operation against Cabalhin for violation of Republic Act 10591 or Comprehensive Firearms and Ammunition Law.
Investigation showed that the suspect allegedly handed a caliber pistol to a police agent for P2,000. The transaction happened near a residential village.
However, Cabalhin reportedly sensed the presence of police in the area, prompting him to open fire at them.
The police retaliated, which resulted in the death of the suspect.
Authorities recovered from the scene a homemade .45-caliber pistol loaded with a magazine and ammunition, a homemade caliber .380 pistol loaded with a magazine and ammunition, another homemade .45-caliber pistol, four ammunition shells, the P2,000 marked money, t-shirts, backpack, cellular phone, documents, lighters, and several identification cards.
Police also reported that the suspect had an arrest warrant for attempted homicide.