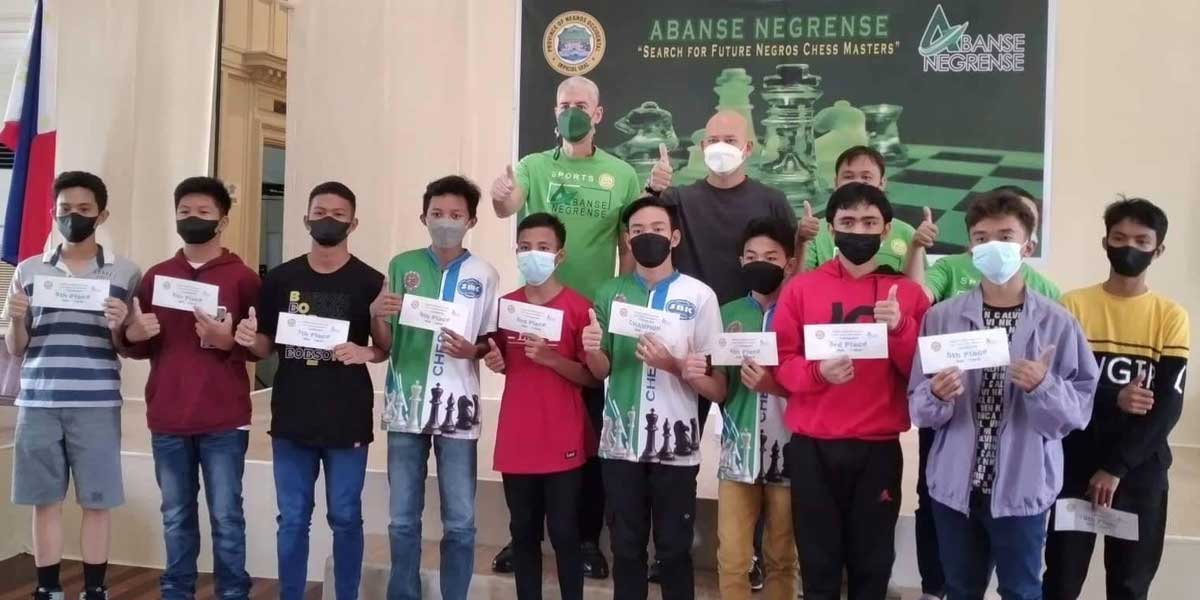 The weekend brought together more than 100 young and aspiring chess players to the Negros Occidental Provincial Capitol to join the Search for Future Negros Chess Masters.
Inspired by Governor Eugenio "Bong" Lacson, the young Chess players came from 18 cities and towns of the province, including Bacolod City.
The winners of the 13-Under Boys were Jecuambs Cuambot, Escalante City (champion), John Paul Navarra of Murcia (second place) and Nietzche dela Guinson of Talisay City (3rd place).
The 13 and under Girls group was paced by Roxanne Serrano of Bacolod City followed by Princess Jewel Dolar and Precious Jewel Dolar both from Victoria's City.
In the 17 and Under Boys category, Karl Patrick Bardinas of San Enrique emerged as champion while the runners-up were Christiane Pelione and Mar Einre Abanco both from Bacolod City.
The top three players for the 27 and Under Girls were Jamelin Ruth Lim from Bacolod City; Jasmine Atienza of Talisay City and Noriel Yzabelle Nabor of La Carlota City.
Governor Lacson and sports division head Anthony Carlo Agustin handed certificates and cash awards to the top 10 Future Chess Masters. (Sports Office)