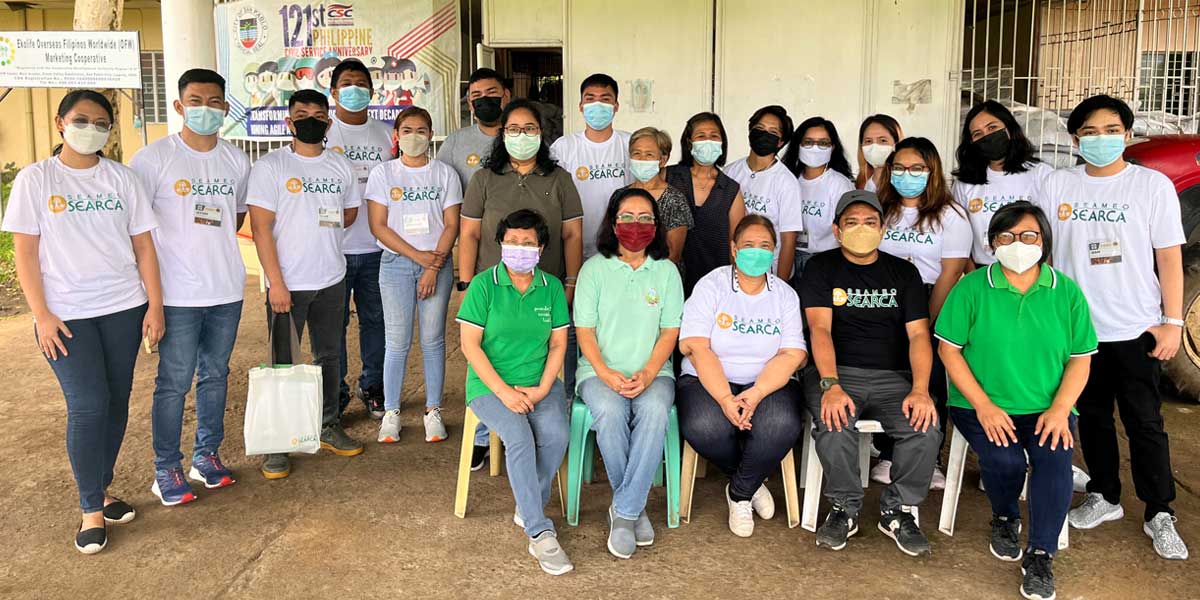 Representatives from local government units of Quezon Province and Catanauan, Quezon and University of the Philippines Los Baños (UPLB) student interns were trained by the Southeast Asian Regional Center for Graduate Study and Research in Agriculture (SEARCA), in cooperation with UPLB, for a baseline assessment of the coconut industry in Quezon province.
The training was led by Dr. Pedcris M. Orencio, SEARCA Program Head for Research and Thought Leadership, and Blanquita Pantoja, University Researcher at UPLB and the training technical coordinator.
Orencio said the baseline assessment is part of scaling of the processes based on the "SEED Guidebook: Scaling and Expanding for Effective Development Experiences and Learning," which resulted from SEARCA's approach for commodity-specific intervention that will now be applied in the development of a project for the coconut industry growth areas in the Province of Quezon, starting with the Municipality of Catanauan.
The training participants are representatives from the Office of the Provincial Agriculturist (OPA) of Quezon province and the Catanauan Office of the Municipal Agriculturist (OMA) as well as UPLB Department of Agricultural and Applied Economics student interns.
Conducted last July 5-6, the training enabled the participants to familiarize themselves with the survey tool and provided them with the technical knowledge and skills useful for the conduct of the survey.
Speaking on behalf of the SEARCA Director at the opening program, SEARCA Deputy Director for Administration Joselito G. Florendo said SEARCA conducts capacity building to strengthen value chains and agribusiness commodity systems which will lead to inclusive growth and development of smallholder farms.
He also cited the importance of innovative agri-business models that can increase farmer productivity and income, one of SEARCA's priorities in its current development agenda.
According to Orencio, as part of the training, the participants conducted an interview of the coconut farmers in San Pablo City, Laguna in coordination with the City Agriculture Office last July 6. Eleven members of Samahang Magniniyog ng San Pablo joined the activity.
He said the OPA-Quezon and OMA-Catanauan representatives and student interns who were trained will be deployed on July 20-26. He said around 80 coconut farmers and processors in Barangay San Antonio Pala, Catanauan are expected to join the activity.