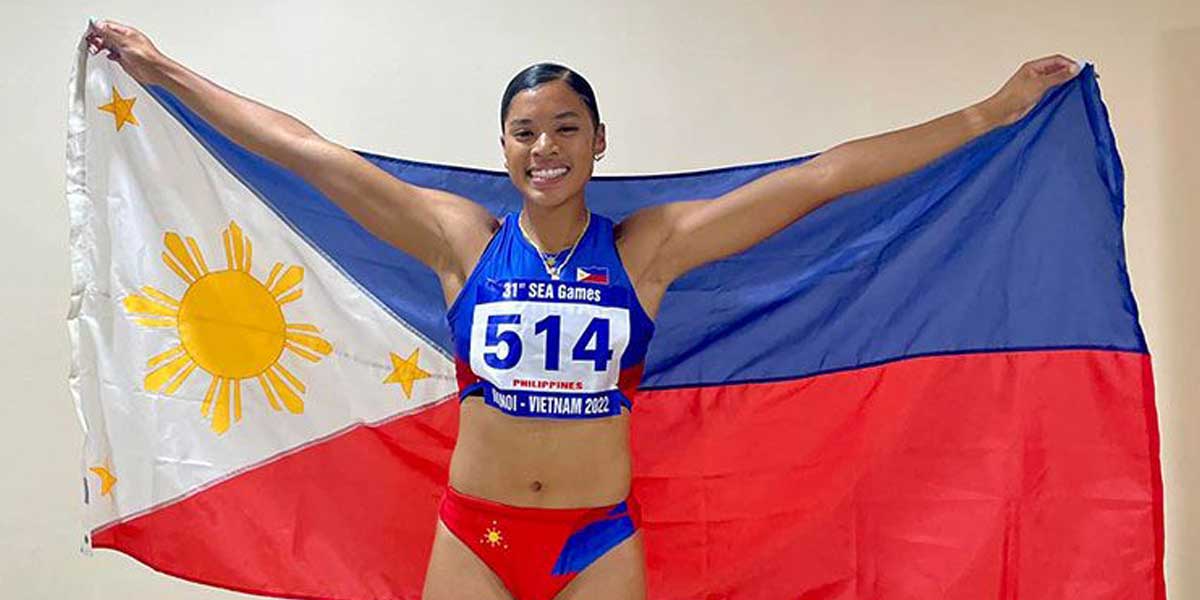 By Leobert Julian A. de la Peña
Filipina-American star runner Kayla Richardson redeemed herself and captured the gold medal in the women's 100-meter dash during the ongoing 2022 Southeast Asian Games.
Richardson's drive for supremacy came after she settled for the bronze medal in the women's 200-meter dash where her sister Kyla also won silver for the Philippines.
Both the Richardson sisters were ousted by Singapore's superstar Veronica Shanti Pereira during the 200-meter dash.
Kayla then retaliated during the 100-meter dash after edging Pereira for the gold medal where she clocked in 11.60 seconds, a slim margin of win to the Singaporean's 11.62 time.
It was a neck-and-neck battle between the two superstars as Richardson and Pereira were inseparable until the Filipina stepped on the gas in the last three seconds.
The win was also a dedication to her teammate Kristina Knott, team Philippines' world-renowned runner who wasn't able to make the trip to Hanoi, Vietnam due to an injury.
Richardson cemented her name once again as one of Southeast Asia's fastest sprinters after previously winning the gold medal during the 2015 SEA Games.
It was an impressive outing for the PH track and field and athletics team as pole vaulter EJ Obiena, runner Eric Cray, shot put athlete William Morrison, and runner Clinton Bautista also won the gold medals in their respective events.