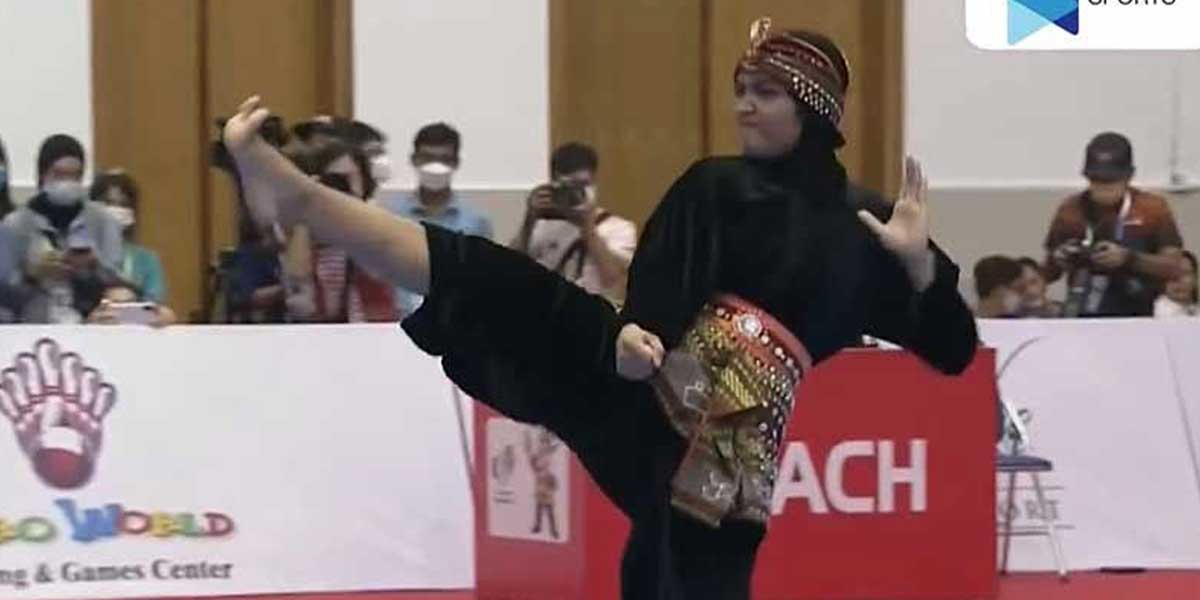 By Leobert Julian A. de la Peña
Pencak Silat athlete Francine Padios rewarded the Philippines with its first gold medal in the ongoing 2022 Southeast Asian Games.
The Filipina representative took down Puspa Arum Sari from Indonesia, 9.960-9.945, during the women's seni tunggal (artistic event) category.
Padios dazzled and showcased her moves at the Bắc Từ Liêm Sporting Hall in Hanoi, Vietnam and fulfilled her promise to bounce back after settling for the silver medal last three years.
It was not an easy task for Padios after Arum Sari marched to the grand finals match with oozing confidence as the defending champion.
Meanwhile, pencak silat athletes Jefferson Rhey Loon Abilay, James El Mayagma, and Rick Rod Ortega Luarez grabbed bronze medals in the same category to total PHL's tally to four in the said discipline.
The star trio lost at the hands of the Indonesian national team and was stopped during the semifinals of the seni tunggal.
Medals were also hauled during the rowing event as Tokyo Olympian Cris Nievares and pair Christian Joseph Jasmin finished with a silver medal in the men's lightweight double sculls event.
It was a wide margin lead for the Indonesian champions Ardi Isadi and Kakan Kusmana who clocked in 7:01.385 compared to the PHL's 7:05.585.
In the women's quadruple sculls event, the quartet of Joanie Delgaco, Amelyn Pagulayan, Josephine Qua, and Kristine Paraon won the bronze medal with a time of 7:28.879.