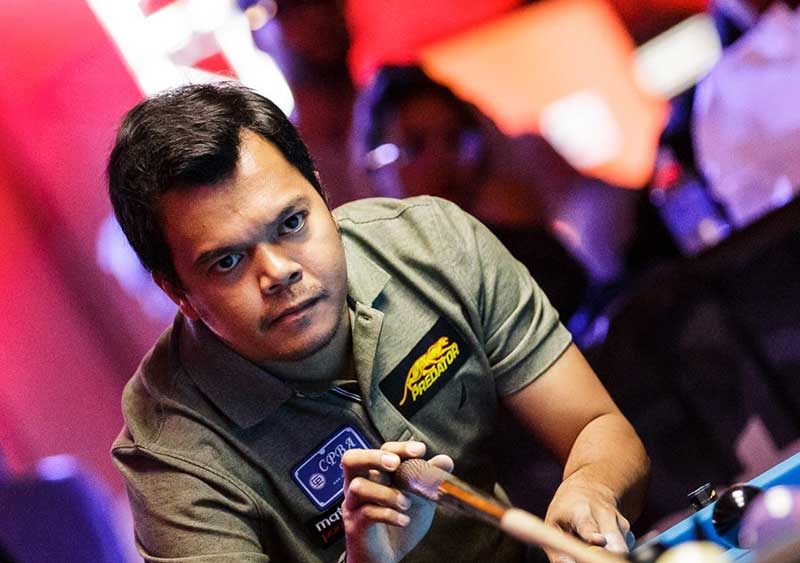 By Leobert Julian A. de la Peña
Filipino veteran billiard superstar Carlo Biado bounced back from his nine-ball silver medal finish and retaliated against kababayan Johann Chua during the championship match of the men's 10-ball singles billiard event in the ongoing 2022 Southeast Asian Games.
Biado was off to a convincing start and immediately built a wide lead to finish the All-Filipino gold medal clash with a 9-3 score.
The renowned pool world champion learned from his mistakes during the nine-ball category and played better safety tactics against the offensive-minded Chua.
Instead of going for the hard bank shots and the risky plays to get a shot, Biado opted to play defense that paid off during the match.
Aside from his change of strategy against his kababayan, Biado also set up his offense better than his nine-ball performance and almost got four straight perfect racks midway in their clash.
During the seventh rack, Biado and Chua got tangled for a battle of the eight ball but the newly crowned champion found a way to zip the corner pocket and score the momentum-boosting shot.
This was a highly-anticipated match for Biado after falling short of 10-ball supremacy during the 2013 SEA Games when he was taken down by another Pinoy in Dennis Orcollo.
Seeking to finally get the grip of the 10-ball championship trophy, Biado's flawless performance and tremendous adjustment helped the Philippines clinch their 46th gold medal in the 2022 SEA Games.