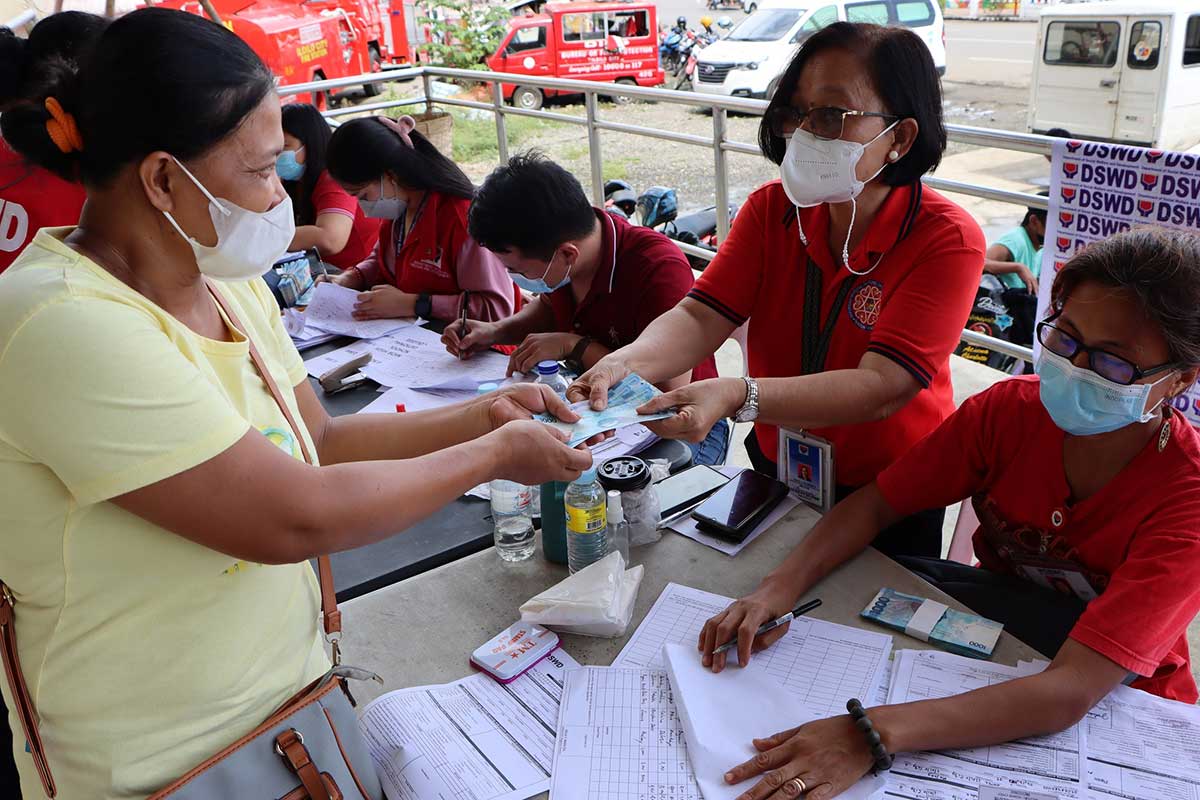 By John Noel E. Herrera
Students of state universities and colleges (SUCs) who avail of the free tuition program or the Republic Act 10931 (Universal Access to Quality Tertiary Education Act of 2017) are qualified to avail the Assistance to Individuals in Crisis Situation (AICS) educational cash aid of the Department of Social Welfare and Development (DSWD).
DSWD-6 Information Officer Atty. May Castillo said that the scholars from SUCs can also receive cash aid through the AICS program as long as they are really identified as "students in crisis situation."
Castillo, however, clarified that those who only avail the 'free tuition' program without any other scholarship incentives can apply for educational assistance.
"Not all scholars are excluded. If a scholar is receiving free tuition only and is not getting incentives, he or she is not automatically excluded for as long as he or she is a student in crisis. Those who are automatically excluded are scholars who are receiving other scholarship incentives on top of free tuition. That is the reason also why students from State Universities and Colleges (SUCs) are not automatically excluded," Castillo said.
In the past days, some students in different universities also expressed their concerns and opinions about the guidelines of DSWD in availing cash assistance.
Dennis Robert D. Aquino, an education student from West Visayas State University (WVSU) posted on his Facebook account "an appeal for motion in reconsidering the State University and Colleges students to be included in the beneficiaries of the Department of Social Welfare and Development Educational Cash Assistance."
"Students from State Universities and Colleges are not allowed to avail this DSWD Cash Assistance as per news report. But you know what, most of the students studying in SUCs are less fortunate or shall I say unprivileged. Yes, we don't pay our miscellaneous and tuition fees but still we have loads to pay, school supplies to purchase, research to print, and other school-related projects that need to be purchased. We suggest an appeal for motion on reconsidering the SUC students to be included in the beneficiaries, we SUC students deserve this cuz (because) we did our best to be part of the institution where we study from passing the entrance exam to aptitude test then interview and last is the talent. Thus, even though we are scholars of the government we do also deserve to receive DSWD Cash Assistance," part of his post read.
Meanwhile, Castillo also said that the Aug 27, 2022 payout schedule of DSWD cash assistance in the region was "generally peaceful, organized, and smooth" as from one venue per province, the distribution shifted to per district.
Out of 8,905 total applicants for the second Saturday payout, DSWD-6 said they were able to serve 7,852 clients, or 88.17 percent of the target beneficiaries.
DSWD-6 released a total of P22,786,000 cash assistance on the second Saturday of distribution.
It benefited a total of 1,692 elementary pupils (P1,692,000), 1,278 high school students (P2,556,000), 989 senior high school students (P2,966,000), and 3,893 college and vocational students (P15,572,000).
DSWD is also set to continue the distribution of cash aid on Sept 3, 10, 17, and 24, 2022.