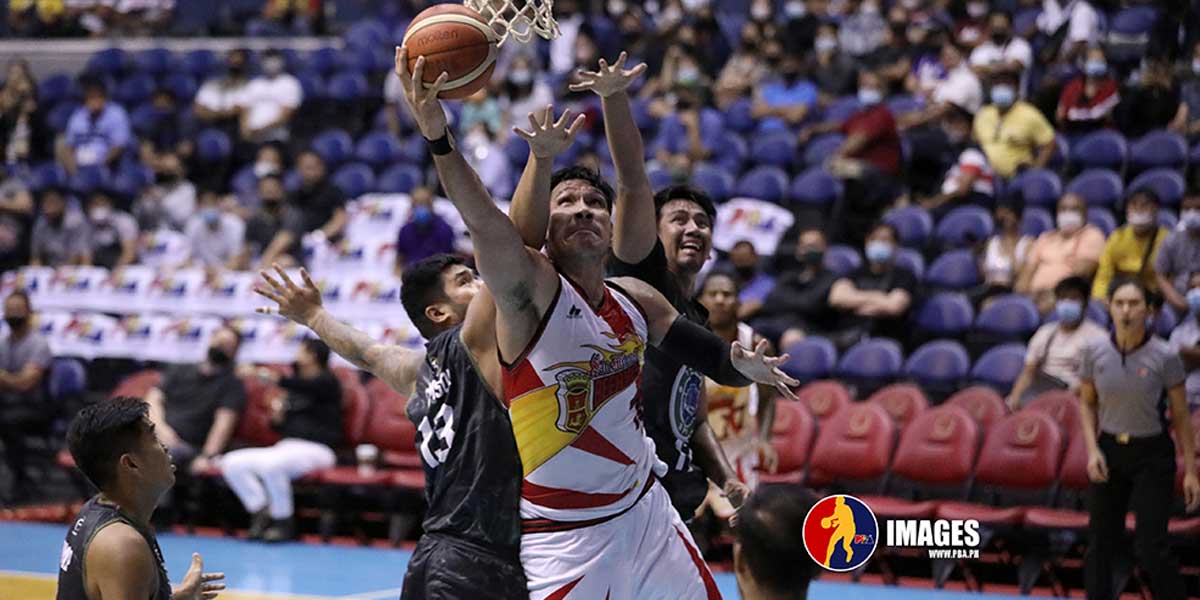 By Leobert Julian A. de la Peña
The San Miguel Beermen survived a tough challenge from the winless Terrafirma Dyip and nipped them in overtime, 109-108, to extend their winning streak to six games in the ongoing 2022 PBA Philippine Cup.
Marching into battle with undermanned personnel due to Jericho Cruz, Robbie Herndon, and head coach Leo Austria being placed under health and safety protocols, the Beermen were still the same powerhouse team after quickly ballooning their lead to 13 points in just the opening quarter.
Six-time PBA Most Valuable Player (MVP) June Mar Fajardo went to work and gave his team the early advantage after pounding his way inside the paint, punishing the duo of Eric Camson and Joseph Gabayni.
Backstopping Fajardo in the scoring department is veteran shooter Marcio Lassiter who put up a vintage performance against the long and athletic Terrafirma small forwards.
However, shades of their game against the Blackwater Bossing once again took effect after Terrafirma clawed their way back in the second half led by the efficient scoring of superstar Joshua Munzon and Camson.
With 1:13 remaining in the game and San Miguel leading by six, 98-92, Terrafirma guard JP Calvo went beast mode and sank two straight three-pointers to stun the Beermen and force overtime.
The Dyip franchise was energized after taking a 108-106 lead in the overtime period, eager to break their losing curse in the ongoing conference but Fajardo broke their hearts after converting the game-winning foul-counted basket in the last 24 seconds of the ball game.
After receiving the ball in the left block, Fajardo backed down Gabayni, twirled to his right, and completed the basket after faking Aldrech Ramos for an easy layup.
Terrafirma rookie Javi Gomez de Liaño had the chance to complete the upset and give his team their first win of the conference after finding daylight during his drive to the basket.
However, the scoring forward fresh from the Japan B. League blew the wide-open leftie layup after crossing over CJ Perez which created the separation for his shot.
Fajardo led the SMB charge with a near triple-double of 26 points, 10 rebounds, and nine assists while Lassiter chipped in 23 points.