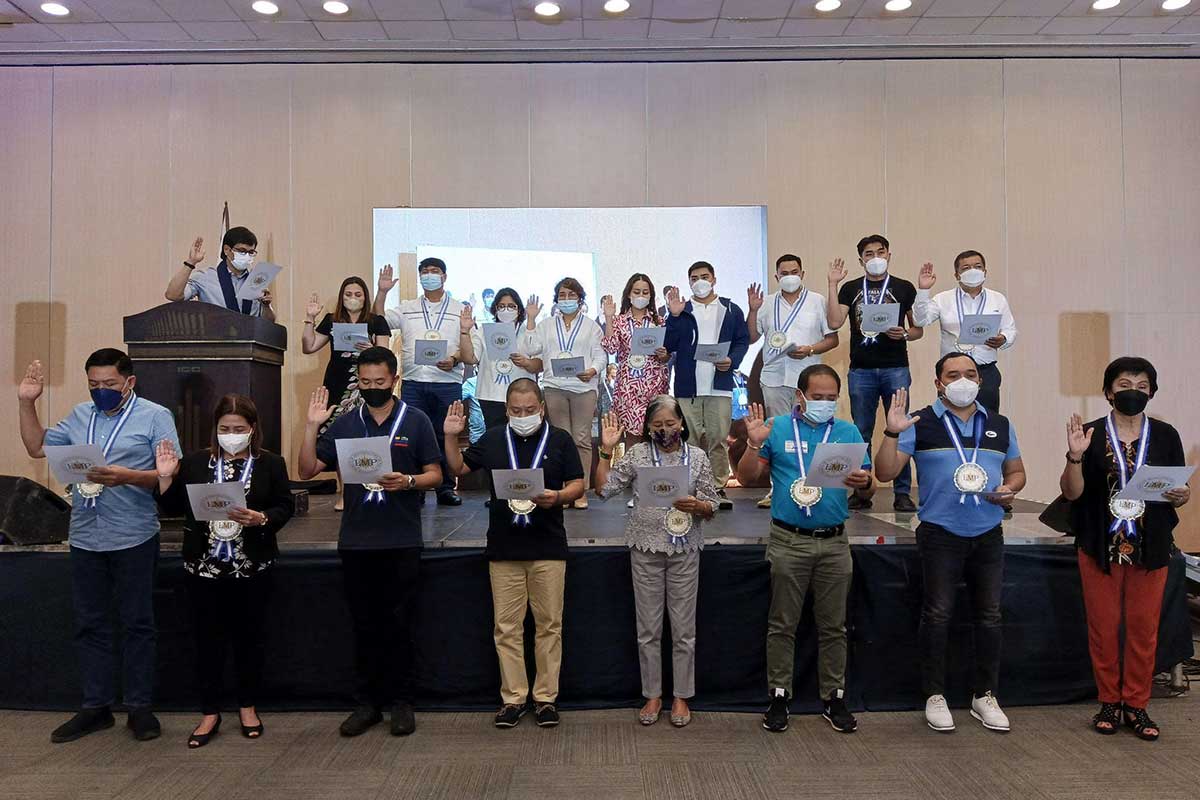 By John Noel E. Herrera
Mayor Rosario Mediatrix "Trixie" Fernandez of San Enrique, Iloilo was reelected for a second term as president of the League of Municipalities of the Philippines (MLP) Iloilo Chapter on Aug 25, 2022 at the Iloilo Convention Center in Mandurriao, Iloilo City.
Fernandez said she is hopeful that with the new batch of officers and with the help of fellow mayors, their programs that were interrupted by the coronavirus disease 2019 (COVID-19) pandemic in previous years will now push through as the province heads towards the post-pandemic era.
"I envisioned the MLP to be a dynamic organization wherein we can build meaningful programs and connections that will benefit us all and our constituents. With the last two years, we are faced with the effects that tackle the local impacts of the pandemic and we are now faced with the challenge of restructuring our local economies," the mayor added.
Fernandez also thanked the support and trust given to her by her fellow mayors.
"I may not be the best. I may not be the smartest and the most experienced, but I assure you, you will not be disappointed," Fernandez said.
The new set of elected officers also took their oath and was inducted by the Department of Interior and Local Government (DILG) Secretary Benjamin Abalos Jr. who graced the program.
Here is the complete list of the newly elected officers of LMP Iloilo Chapter:
President: Rosario Mediatrix "Trixie" Fernandez
Vice President for External Affairs: Oscar S. Garin Jr.
Vice President for Internal Affairs: Suzette A. Mamon of Badiangan
Presidential Advisers: Jett C. Rojas of Ajuy and Lydia E. Grabato of Mina
Secretary: Liecel M. Seville of New Lucena
Treasurer: Nathalie Ann F. Debuque of Anilao
Auditor: Braeden John Q. Biron of Barotac Nuevo
PRO: Laurence Anthony G. Gorriceta of Pavia
Business Manager: Vicente P. Jaen II of Leganes
General Legal Counsel: Virgillo T. Teruel of Tigbauan
Board of Directors: Jennifer G. Colada of Guimbal
Roquito Tacsagon
Malin C. Holipas
Ian Kenneth A. Alfeche
Francis A. Amboy
Mark P. Palabrica
Robert Martin U. Pama
Elvira P. Alarcon
Darwin E. Bajada
Nielo C. Tupas
The elected officials will serve from 2022 to 2025.