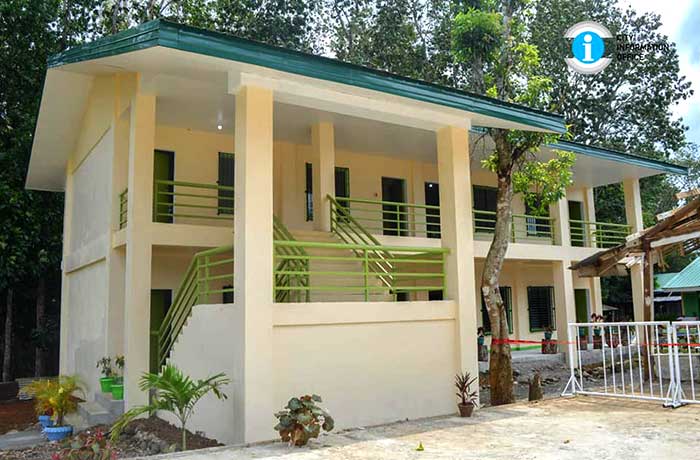 By Easter Anne Doza
BACOLOD City – The local government of San Carlos City will build two new schools in the rural barangays of Buluangan and Prosperidad within the year even as it recently turned over a two-storey building and an Audio-Visual Room at Quezon Elementary School in Barangay Quezon.
The building with four classrooms per floor each, with own comfort room costs P5.7-million while the AVR/ICT room with the standard specification from the Department of Education, was funded by the city government at P2.2 million.
Soon to rise at Sitio Hunob, Barangay Buluangan are a single-storey, two-classroom building and two more buildings with four rooms per structure. The buildings will rise on a 6,164-square meter lot donated by Barangay Buluangan Kagawad Helen Geopano. The buildings will cost P12.8 million.
In Sitio Punod, Barangay Prosperidad, two single-storey buildings with three classrooms per building will be constructed on a 9,700-square meter public land. The budget for the buildings is P9.6 million
Schools Division Superintendent Anthony H. Liobet said the convergence is a symbol of a promising future for the children of the city of San Carlos marks respect, development and continuity among public officials.
Negros Occidental Governor and former Mayor of San Carlos City Eugenio Jose Lacson, who was present during the groundbreaking rites, said the construction of said instructional spaces demonstrates the resolve and commitment to investing in the potential of the youth.
"To genuinely understand that the progress and future of our communities are intricately linked to the education of students, I am more assured of our province's future and can now confidently hope that these structures will not be mere physical venues. These will be an avenue where our learners will be afforded the chance at every opportunity that will help them develop academically and socially," Lacson said.
Meanwhile, San Carlos City Mayor Renato Gustilo said that the local government, from one leader to another, has been favoring programs of DepEd, noting that a site development plan will be created so that construction of buildings will be more organized. (PIA)