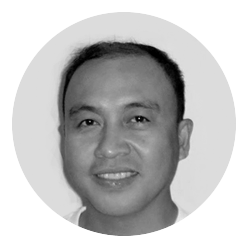 By Alex P. Vidal
"If there's a book you really want to read, but it hasn't been written yet, then you must write it."—Toni Morrison
ROMMEL Ynion was so astonished with my brief narration of the period between Plato and Jesus Christ when I promoted G.M.A. Grube's translation of "Plato's Republic" in my Facebook page sometime in the first week of July 2018 that he offered to buy my copy of the book for $500 (about P25,000).
He indicated both the offer and the amount in his comment on my wall which was "seen in public."
Thinking he was only kidding, I just "liked" the comment.
On July 15, 2018, Rommel sent me a private message: "Been looking for that book for past 30 years. Please send to my Iloilo house. Ynion Avenue, Puerto Real Subdivision, Bgy. Tabuc Suba, Lapaz, Iloilo City."
Grube's translation rolled off the press on January 1, 1974.
Of all the translated versions published earlier, I like Grube's version. The English is simple and easy to understand.
Plato describes in the book an ideal City in which a wise philosopher such as Socrates (about to be executed by Athens, here) would rule. Scholars concur that Plato authored 36 dialogues. The Republic is thought to have been written in what is called Plato's middle period.
-o0o-
I told Rommel he could get a paperback copy for only $12.35 (about P600) in Amazon.
But he insisted he liked the particular copy I posted on my Facebook account.
"Kindly send your address for Western Union remittance. And youe complete name please. Kindly remind me July 29. I am in Seattle. Will be in Manila July 28."
I actually bought the book, a second hand, for only $1 in the Salvation Army thrift store.
From $1 to $500? Whoa.
I reminded Rommel the amount ($500) was "too big. I am ashamed to take it; I think $40 would be enough, and that would include the stamp."
"I'm not ashamed of it. Since I am the sender, your misplaced sense of shame doesn't matter," he retorted. "Thanks so much. 30 years of looking for that book will finally result in another case of serendipitous discovery. Thank you again amigo. Take care."
Because he insisted, I thought as a courtesy I would secure a brand new copy, thus I went to Barnes and Noble on Fifth Avenue in Manhattan (in front of the Philippine Consulate New York).
Surprisingly the branch had "ran out" of copy, I was told (I didn't know Plato was still relevant in this age). After being directed to the Union Square branch also in Manhattan, I got lucky to get one.
-o0o-
To make the long story short, I sent the new book to Rommel's Iloilo address on July 18, 2018.
Grube points out "The Republic was probably written about twenty years after Socrates' (a mentor of Plato) and purports to report a conversation supposed to have taken place some 30 or 35 years before.
It is not an esoteric treatise for students of philosophy, it is addressed to the ordinarily educated man and is intended to be understood by him. There are, it is true, some difficult and highly controversial passages, but these are few and far between."
On August 1, 2018, I received another private message from Rommel: "I need books on Roman Empire and ancient philosopher. Don't mind my kindness and generosity. That's nothing. Just let me know if you still have books there. I'll be New York soon."
In Rommel's last private message on March 24, 2019, he asked if he needed jackets for his trip in New York.
"I hope to see you in New York soon. In April, I will be in the state," Rommel wrote.
He never made it.
(The author, who is now based in New York City, used to be the editor of two dailies in Iloilo)