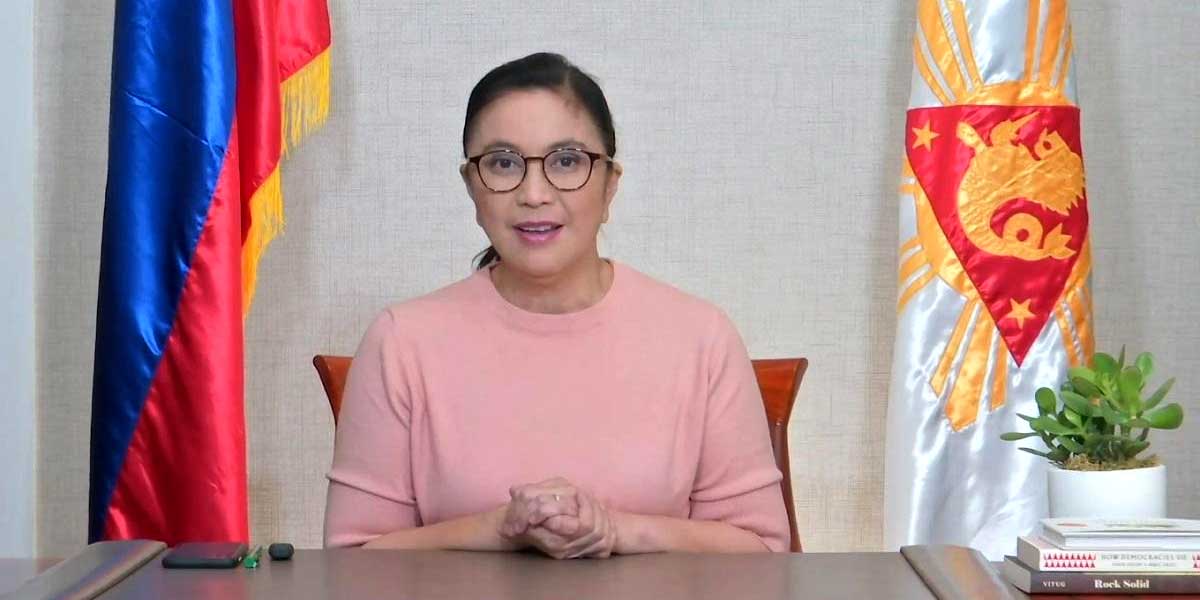 By Joseph B.A. Marzan
Vice President and 2022 presidential aspirant Leni Robredo on Tuesday vowed to advance the interests of riders across the country, recognizing them as an emerging sector whose welfare must also be protected.
Robredo joined an online dialogue with the Kagulong-Riders for Leni (R4L) group organized by her campaign arm, the Robredo People's Council, to discuss their sector's concerns and how she will address these if she becomes President in four months.
The vice president said that with 9.8 million riders across the country, they have become essential to the public amid the coronavirus disease 2019 (COVID-19) pandemic.
She added that it "broke her heart" to hear participants'' experiences of discrimination at checkpoints, harassment of women and LGBTQ+ riders, and when one truck driver in the dialogue also told her how some people considered them "salot ng lipunan (plague of society)."
She mentioned a study which indicated that the Philippines has become sixth place in the world in terms of revenue contributed by the riders sector, and likewise noted that 90 percent of riders belong to the fringes of society.
Robredo said that she believed that the "number one protection" government can give any worker is their security of tenure.
"My position has been clear in forwarding riders' interests, and this is to protect their rights, welfare, and safety. For me, security of tenure [for riders] is one thing we need to focus on. We need to catch up as far as policy is concerned. How do we ensure that the riders day in and day out, even when sick or not feeling well, would still have a job? How do we ensure that they wouldn't have to worry about their jobs tomorrow? That would be my commitment to them," Robredo said in the virtual dialogue.
She vowed to push for the passage of the People Empowerment Act, a bill she filed when she was 3rd district representative of Camarines Sur in 2014.
The bill sought to allow stakeholders from various sectors to participate in the governance process through People's Councils in local government units, patterned after the Naga City People's Council which was the brainchild of her late husband, the late former mayor and Interior Secretary Jesse Robredo.
The vice president also said that she supports the passage of the Motorcycle Taxi Law which would regulate the use of motorcycles for public transport.
She believes that this would ensure the protection of both motorcycle riders and passengers, recognizing that motorcycle taxis are a primary means of transportation, especially in provinces.
She also said that she is backing the Philippine Road Safety Institute bill, authored by detained Senator Leila de Lima who is seeking re-election.