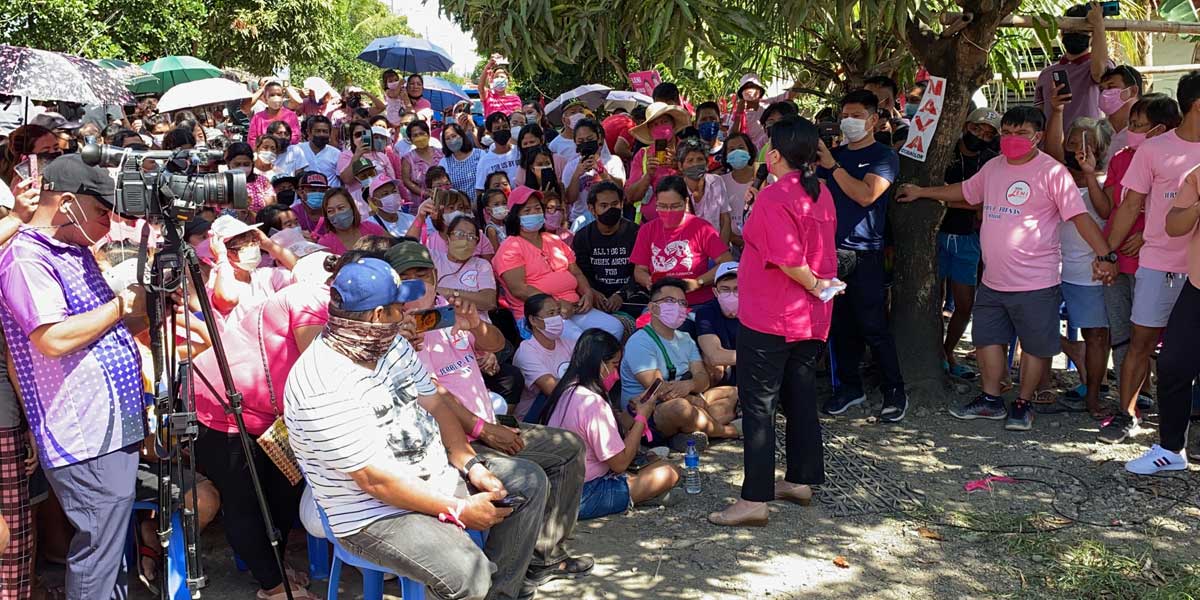 By Joseph B.A. Marzan
Vice President and 2022 presidential candidate Leni Robredo on Tuesday said that she would push for the passage of a law that would allow relocated settlers to have access to livelihood and social services.
The vice president made the assurance in her message at the 27th cityhood anniversary celebration of Muntinlupa City, where she was the guest of honor.
She empathized with the residents living near the New Bilibid Prison who were forced to evacuate during demolitions.
In 2021, the City Council of Muntinlupa passed a resolution urging the Bureau of Corrections (BuCor) to stop the eviction of its informal settlers, after BuCor ordered demolitions within a 50-meter radius of the New Bilibid Prison fence.
She said she would push for the passage of the On-site, In-city, or Near-city Resettlement Act which will put a premium on access to livelihood and social services of relocated informal settlers.
"Others do not have adequate electricity, water, or decent housing. We will make sure that relocation would be within the city or near the center so that you remain to be closer to your jobs and to services. We can do this through the passage of the long-stalled On-site, In-city, or Near-city Resettlement Act, which we have been supporting since we were in Congress," she said.
She assured that in housing projects, as with all projects under a Robredo administration, stakeholders will be involved in the planning process.
"We can assure you that we will work hard that there will be no Filipino left behind, that everyone can have a home to go to and stable livelihood, that wherever you come from or what status you are, the government will listen to you," she added.
House Bill No. 8248 seeks to amend Republic Act No. 7279 (Urban Development and Housing Act of 1992), authorizing local governments to initiate resettlement programs with strategies, and would require the Department of Housing and Urban Settlements Development to provide basic services and livelihood for relocated families.
The bill has been transmitted to the Senate for their deliberation and as of this writing, is still pending in the Urban Planning, Housing, and Resettlement committee.
During her visit to Iloilo City last year, Robredo praised the city government for relocating families which were devastated by 2008's Typhoon Frank to their current location at Brgy. San Isidro in Jaro district, as it was not farther away from the city.