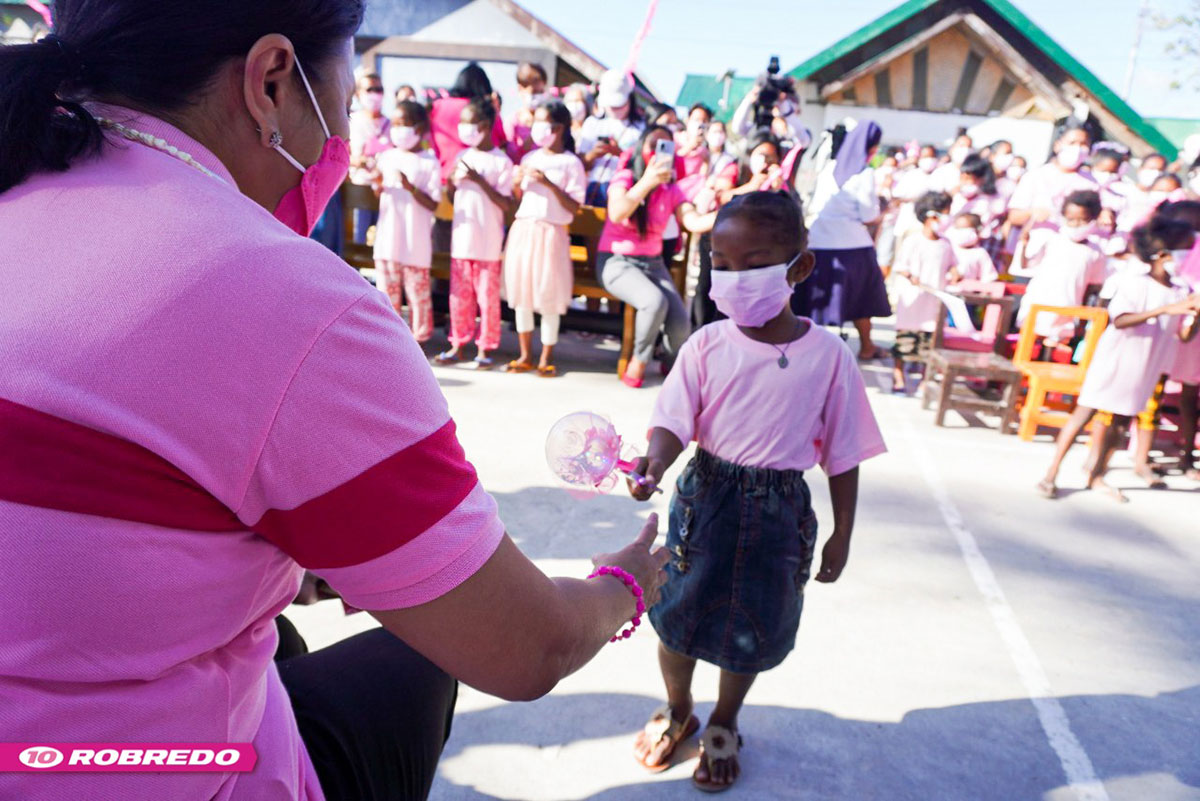 By Joseph B.A. Marzan
Presidential candidate and Vice President Leni Robredo on Wednesday expressed her opposition to the pending bill in the 18th Congress creating a special body to oversee operations at Boracay Island in Malay, Aklan.
Speaking to a multi-sectoral assembly that included business owners, fisherfolk, boat owners, tourist guides, photographers, and residents of the island, Robredo emphasized the importance of consultation on policies that will affect their community.
The vice president added that the current form of the bill ignored the residents' preference for a regulatory authority over the island's affairs following the decentralization principle in Republic Act No. 7160 (Local Government Code of 1991).
Robredo was referring to House Bill No. 9826 that seeks to create the Boracay Island Development Authority (BIDA), a Government-Owned and Controlled Corporation which would have authority over the Boracay Island Development Zone, including the entire island and surrounding smaller islands as well as Brgy. Caticlan in the mainland.
"Because you are the ones who know the issue, the BIDA bill cannot be passed in Congress without listening to your concerns. In any law, in whatever government program, the government cannot intervene and say, 'This is the proper solution for that problem,' without consulting the people [in Boracay Island]," Robredo said.
According to information from the Senate website, the bill was passed by the House of Representatives on September 20, 2021 and is currently pending in the Senate Committees on Tourism, Environment, Ways and Means, and Finance as of this writing.
Prior to this meeting, Robredo met with the Ati community in the island, where she received an expression of support for her presidential bid.
The community had already received a Certificate of Ancestral Domain Title over their 2.1-hectare parcel of land but were subject to continuous harassment until the intervention of the vice president's late husband, former Interior Secretary Jesse Robredo.
She assured the Ati community of her backing on their fight for their land rights in the face of continuous development of the island for tourism purposes.
"Sometimes others don't see it, they think that 2.1 hectares is an opportunity to expand their businesses. What they don't realize is that your [Ati] culture is more important than any business, and its conservation is part of our being Filipino," she remarked.
The visit to Boracay Island was part of Robredo's 2-day tour of three provinces in Western Visayas on Feb. 15 to 16, including Capiz, Aklan, and Antique, where she was warmly received by supporters and government and community leaders alike.