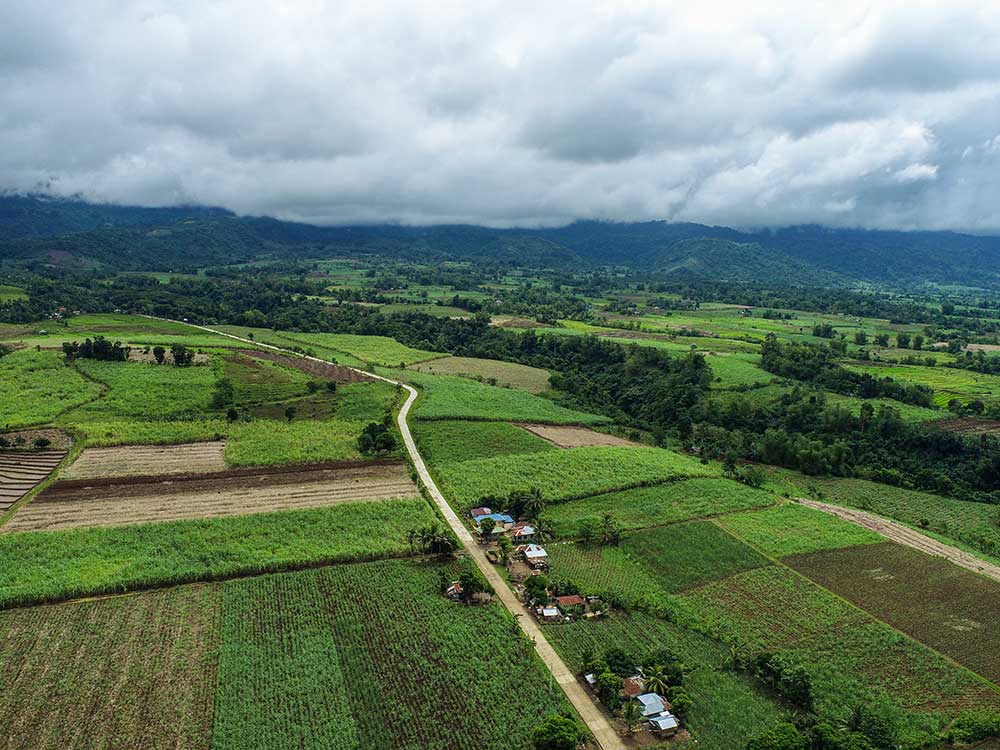 Traveling to and from far-flung barangays of Mailum and Bacong to Bago City in Negros Occidental is now easier, faster and more accessible with the paved road undertaken by the Department of Public Works and Highways (DPWH), Negros Occidental 4th District Engineering Office.
Citing report from District Engineer Genaro M. Panganiban, Regional Director Nerie M. Bueno said the project involves concrete paving of 2-87-kilometer, 2-lane road in the amount of ₱48.6-million funded under the District's FY 2020 Local Infrastructure Program (LIP).
The project also includes construction of slope protection structure and provision of metal guardrails for the protection of motorists and the riding public.
"The concrete road provides a smooth travel access up to the distant communities of Najaba and Buenavista. Hence, travel time in transporting agricultural products from farms to the market is shortened and hauling cost is reduced. Delivery of basic government services even to the remote areas is also easier and faster," Engr. Bueno said.

"This (road) benefits roughly 3,000 residents from both barangays, especially to the students of Najaba Elementary School. They now have safer, easier and faster access to the school, especially during rainy days – that they will no longer have to struggle walking along muddy road just to go to school," she added.
The completely paved road is now being enjoyed by the people, according to Mr. Ernesto Atanacio, a local resident, lauding the government for this praise-worthy improvement.
"Life before was very hard. Agricultural products could not be easily transported and delivered due to poor road condition, affecting our earnings and way of living," Mr. Atanacio recalled.
"This is a dream come true for our community, I am most delighted that I am able to see a concrete road in front of our house after many years. No muddier road with big rocks along the road but a blessing of comfort, convenience, and smooth ride," Mr. Atanacio added. (DPWH-6)