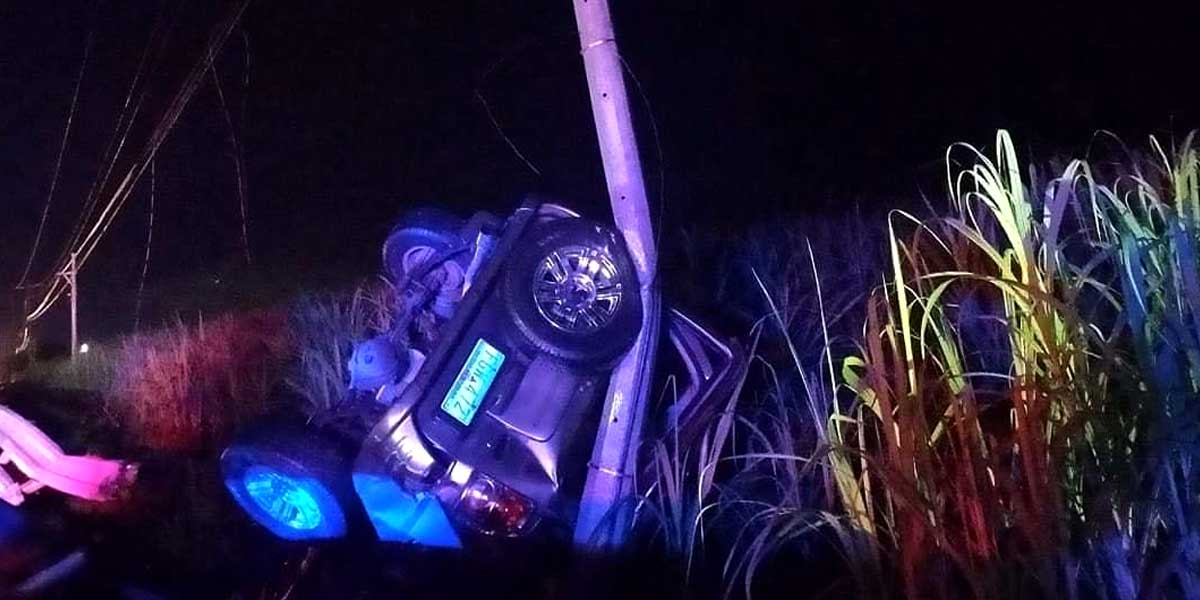 By Glazyl Y. Masculino
BACOLOD City – A power interruption affected some areas in Silay City, Negros Occidental after a sports utility vehicle (SUV) crashed into an electrical post at Barangay Rizal Thursday night.
Police Lieutenant Colonel Robert Petate, city police chief, said an Isuzu Sportivo was heading north when its 23-year-old male driver lost control of the vehicle and hit a road barrier.
The car then hit a streetlight post and an electrical post before it fell on its side, Petate added.
The driver was able to get out of the vehicle safely. Fortunately, he was able to seek help from his friend who passed by the area.
Petate said his friend took the driver to a hospital here due to injuries he suffered.
The car was believed to be speeding because of the strong impact that caused the electrical post of the Central Negros Electric Cooperative (Ceneco) to bend.
In its advisory posted on Facebook, Ceneco said the unscheduled power interruption around 7:20 p.m. was caused by the automatic trip-off of Lopez Feeder 3 due to the said road accident. For safety reasons, the line was isolated.
Affected areas were Bangga AIDSISA going to Hacienda Adela and portion of Barangay Hawaiian.
Petate said the power supply was restored late in the evening after Ceneco personnel repaired the electrical wirings.
Petate said they are waiting for the car owner to coordinate with the police.