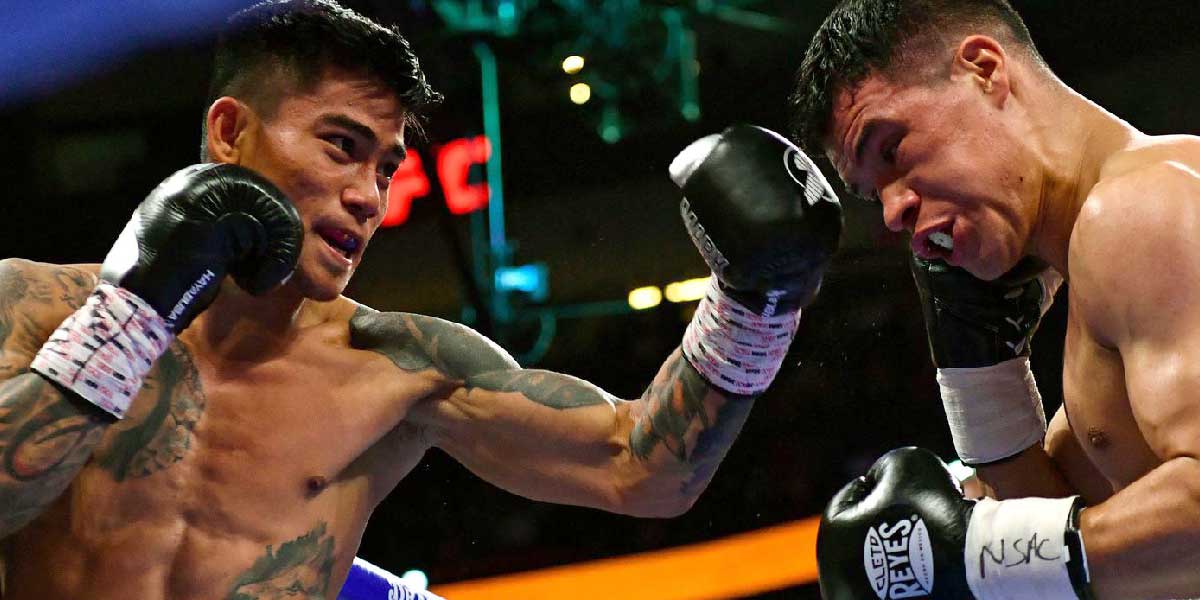 By Leobert Julian A. de la Peña
Filipino boxer Mark Magsayo just showed the world the power he possessed in the 119-lbs division after knocking out veteran and former WBC super-bantamweight champion Julio Ceja in the 10th round of their featherweight clash.
Magsayo started strong as he was off to an ideal start after scoring an early knockdown in the first round.
Magsayo landed a sweet left hook that immediately sent Ceja to the canvass but was able to get back up and continue with the fight.
The Filipino slugger continued to stay aggressive and land his straights and hooks but Ceja quickly bounced back in the fourth round.
What was once a one-sided affair swung entirely in just a matter of minutes as Ceja stepped on the gas pedal and applied hounding pressure on Magsayo.
Ceja targeted Magsayo's mid-section every time he found the opening which shifted the momentum of the fight in his favor.
Ceja's change in strategy paid off after knocking down Magsayo in the fifth round to score a knockdown of his own.
It then became a back-and-forth war as both fighters traded huge punches with Magsayo working on his hook game while Ceja continued to pressure forward and target the body.
Everyone was brought to their feet in the tenth round when Magsayo pulled off a perfect left feint-right straight combination that put Ceja to sleep, unconscious for almost a minute.
With the momentum-boosting win, Magsayo increased his chance of fighting the reigning and defending WBC champion Gary Russell Jr.