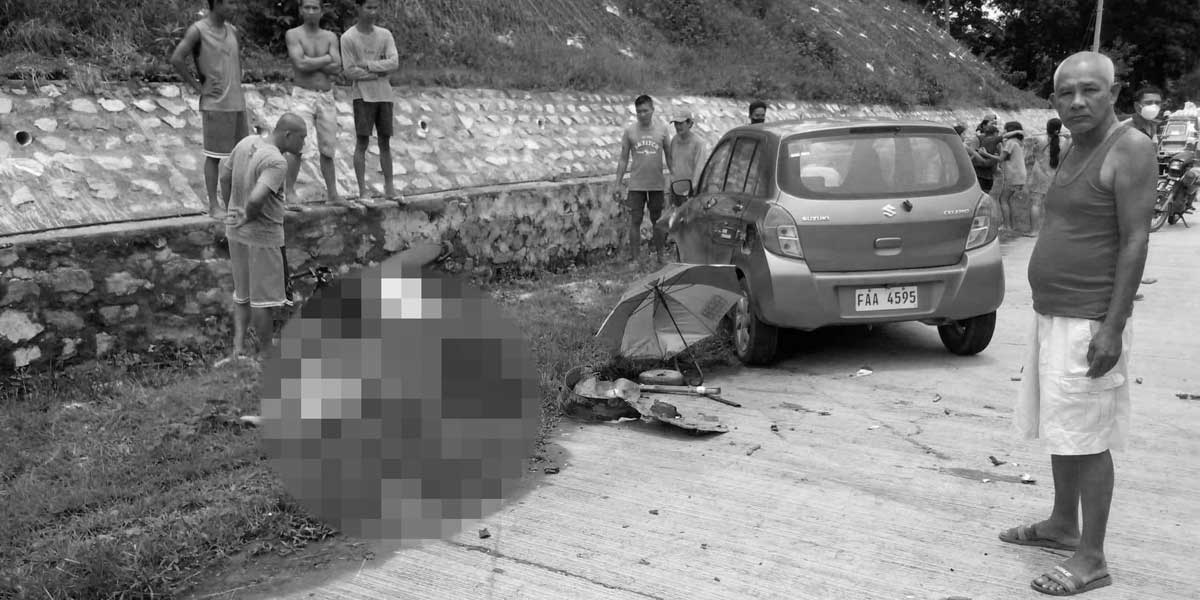 By Jennifer P. Rendon
Another rider was killed in a vehicular incident late morning of Aug 5, 2022 in Barotac Viejo, Iloilo.
The victim was identified as Rofred Aclaracion, 20, a resident of Barangay Santiago, Barotac Viejo.
Aclaracion's back rider, his 8-year-old niece, was hurt in the mishap.
But Police Executive Master Sergeant Dionisio Fernandez, Barotac Viejo deputy police chief, said she is now in stable condition.
The incident also wounded 64-year-old Rodolfo Dumayas Jr. of Poblacion, Carles town.
According to reports, Aclaracion and his niece were on their way home when the incident happened.
They were navigating a downhill curve at Barangay Santiago when they were bumped by a Suzuki Celerio compact sedan driven by Dumayas.
Dumayas allegedly encroached the motorcycle's lane that caused the collision.
Fernandez said it's highly possible that both vehicles were speeding.
Aclaracion and his niece were both thrown off the motorcycle.
They were rushed to Barotac Viejo District Hospital, but Aclaracion was declared dead on arrival.
Fernandez said that Dumayas was taken to Metro Iloilo Hospital and Medical Center in Iloilo City for further examination. He is under hospital arrest.
The two parties have yet to talk about a settlement of the case.