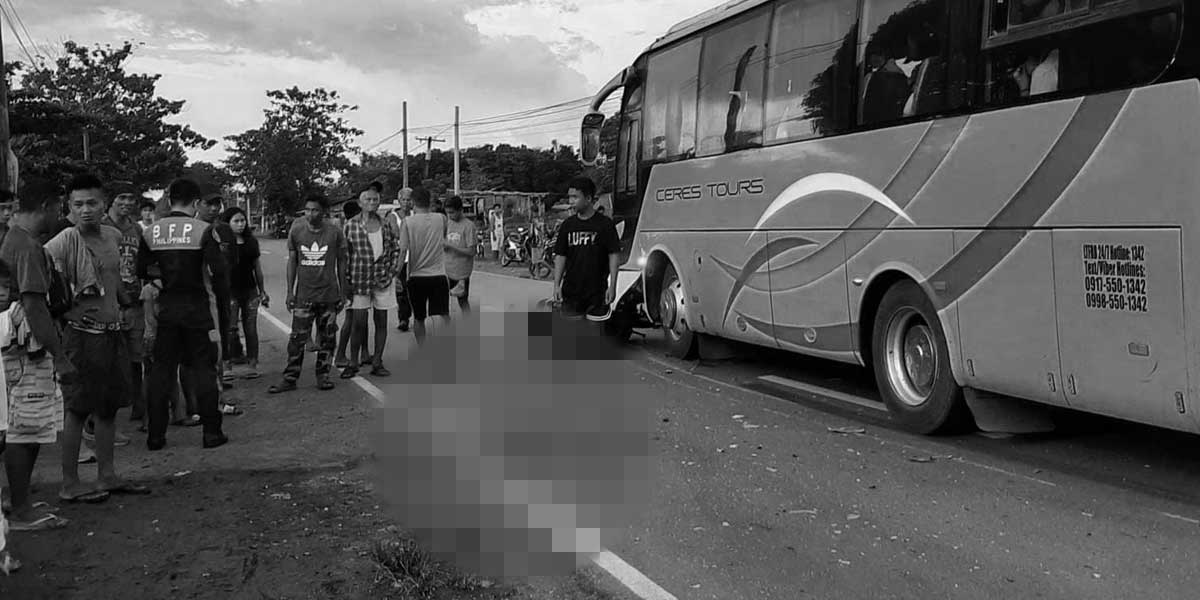 By Jennifer P. Rendon
Another rider died after his motorcycle collided with a passenger bus late afternoon of Aug 28, 2022 in Barotac Nuevo, Iloilo.
Police identified the fatality as Elvin Miranda, 40, of Barangay Pagdugue, Dumangas, Iloilo.
Reports indicated that the Ceres passenger bus, which was on its way to Estancia town from Iloilo City, was navigating the national highway along Barangay Bungca when the mishap occurred.
Miranda was driving in the opposite direction and swerved to his right and encroached the bus's lane.
Police reports added that the rider might be drunk when the collision happened.
Miranda was rushed to Don Jose Montfort Medical Center Extension Hospital in Barotac Nuevo town but succumbed to head injuries.
The bus driver, Sephrine Soledad, 46, of Barangay Goce, President Roxas, Capiz, was held in police custody following the incident.