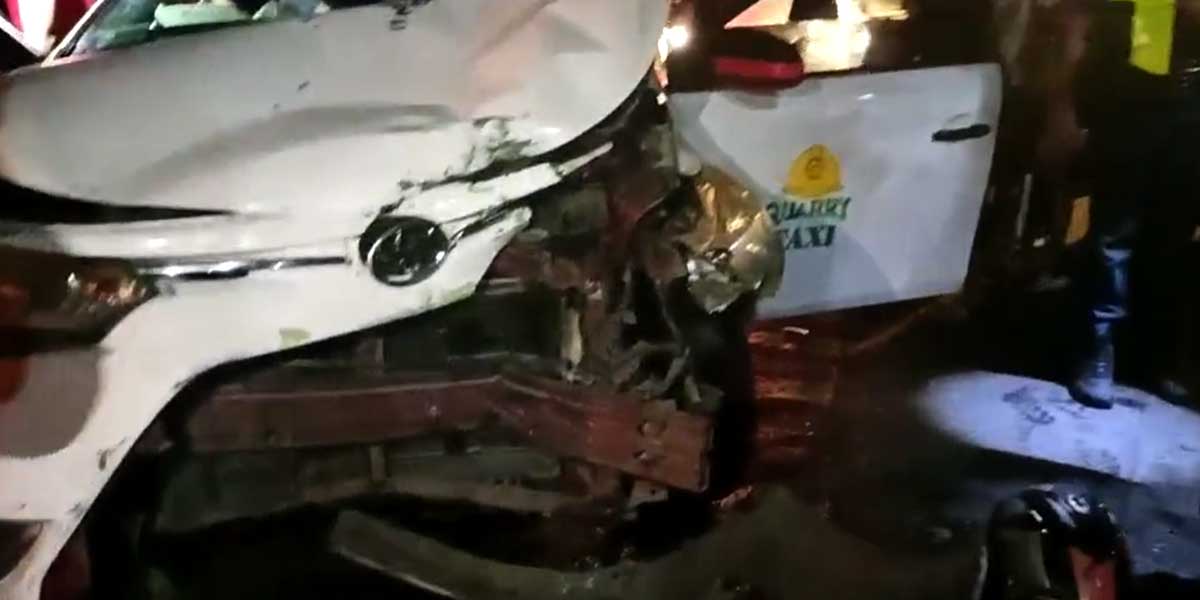 By Jennifer P. Rendon
Another rider was killed after his motorcycle collided with a taxi evening of Feb 12, 2022 in La Paz, Iloilo City.
Police identified the fatality as Vincent Arcenio, 34, a resident of Bo. Obrero, Lapuz district.
Police reports indicated that Rey Carlo Bretaña, a driver of Quarry Taxi fleet, was making a left turn towards the St. Clement Church premises when Arcenio's Suzuki Smash motorcycle slammed into the taxi.
It appeared that Arcenio was speeding after he also figured in a separate road mishap in Jaro district where he allegedly sideswiped a car.
According to the lady car driver in the Jaro incident, they were discussing to settle the incident since she only suffered minor damage. But Arcenio suddenly drove off.
It was surmised that Arcenio was trying to evade accountability from an earlier mishap prompting him to drive at high speed.
Arcenio suffered a head injury and was unconscious when rescue team ICER responded to the scene.
He was taken to West Visayas State University Medical Center where he was declared dead shortly later.
Two days before, another rider was also killed after his motorcycle collided with a passenger jeepney at Barangay Quintin Salas, Jaro.
The fatality, 26-year-old Lorenz Paul Burgos, was a food delivery rider.
Police accounts said that Burgos was going to Jaro Plaza when he collided with a jeepney driven by Jobert Jantuda.
The 38-year-old Jantuda was traversing on the opposite side when Burgos allegedly encroached on his lane.
Burgos was taken to Metro Iloilo Hospital and Medical Center but did not pull through.