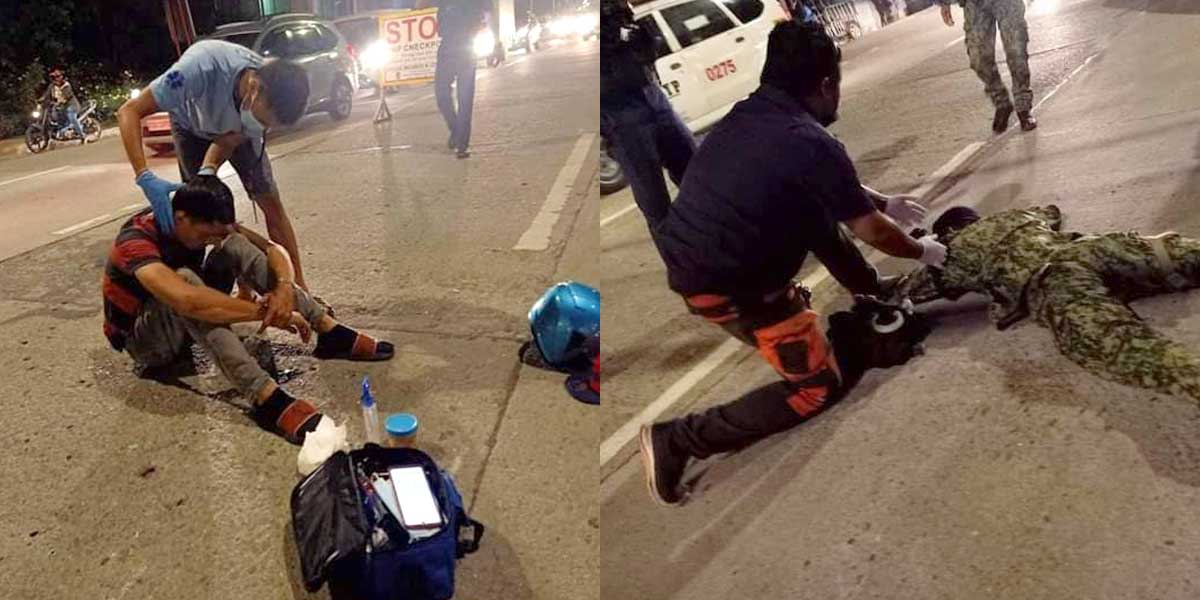 By Jennifer P. Rendon
A rider is facing criminal charges after he intentionally evaded a police checkpoint evening of June 24, 2022 in Jaro, Iloilo City.
Worse, Isaac Ian Lorca, 32, of Barangay Tubang, Maasin, Iloilo, sideswiped a police officer manning the checkpoint.
Patrolman John Baylon, 30, a member of the Iloilo City Mobile Force Company fell to the pavement after getting hit by the evading Lorca. He was rushed to Western Visayas Medical Center for treatment.
Reports claimed that Baylon's right foot was fractured.
According to reports, Lorca was flagged down by ICMFC members manning a checkpoint at B. Aquino Avenue, Barangay Dungon-A, Jaro.
But instead of stopping, the suspect fled until he sideswiped Baylon who was standing on the roadside.
Lorca suffered lacerations on both hands, right shoulder, and right knee following the incident.
It was believed that he was drunk when the incident happened.
Lorca was placed on hospital arrest and would be charged for reckless imprudence resulting in physical injury.